News
December 14, 2020
NWS's 2020 Gift Guide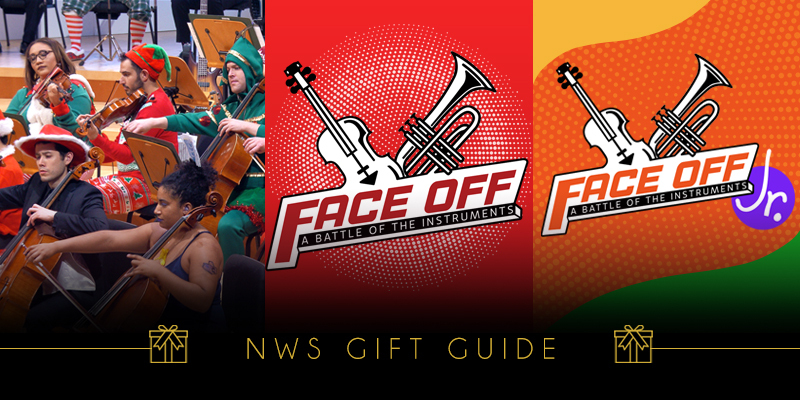 The holidays are here and if you're looking for that perfect gift, the New World Symphony has you covered. Stumped by what to get someone? Need something meaningful for 2020's MVPs? Want to gift an experience they'll never forget instead of another pair of socks? Fill their heart, not their stocking: This is NWS's 2020 Gift Guide!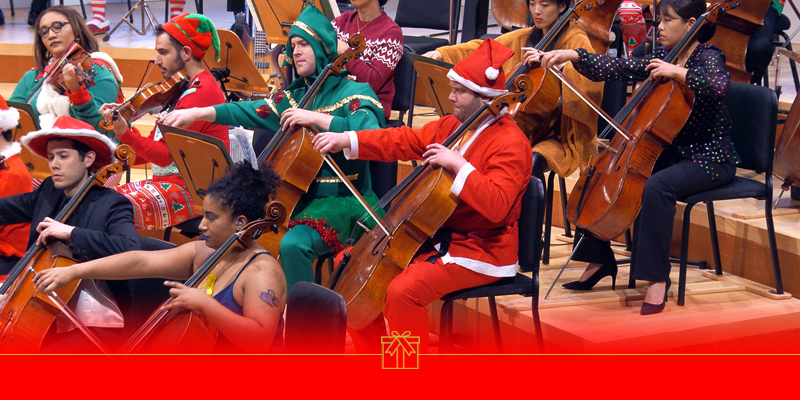 The 2020 holiday season needs all the comfort and joy it can get. NWS is bringing both this Saturday, Dec. 19 with its beloved holiday concert tradition, the Sounds of the Season concert. This year you can take your bubble to North Miami's Dezerland Park drive-in, or gift the virtual concert (with 72-hour access) to friends and family worldwide!
Psst! Secret Santa here. Know a frontline worker? This is a perfect thank-you gift to lift all spirits.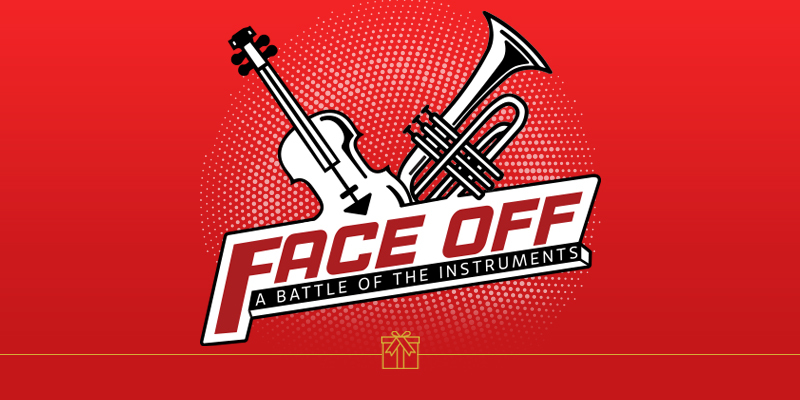 Put down the remote and let's get ready to rumble! Start the new year with an orchestral throw down hosted by DJ Fly Guy! You'll be in the judge's seat to pick which instrument wins this interactive concert-contest hybrid. This project is designed by the NWS Fellows just for YOU!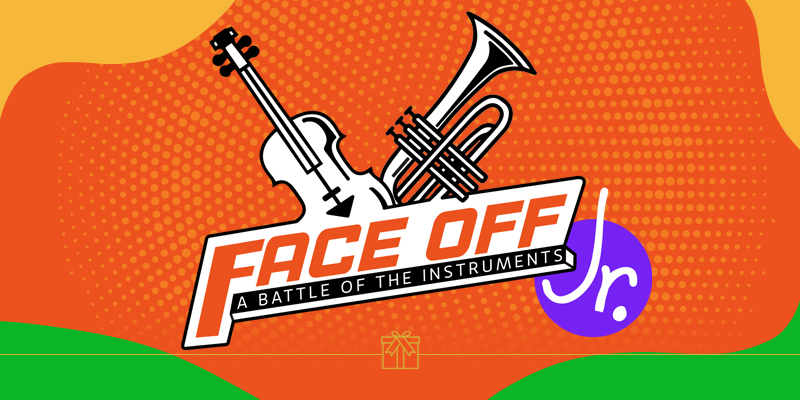 Parents, teachers and caregivers are some of 2020's greatest MVPs. Show them you care with a special concert experience they can share with the little ones in their life. This virtual competition blends educational instrument introductions with a bit of friendly competition! Face Off Jr. is an interactive concert-content hybrid that puts you and yours in the judge's seats.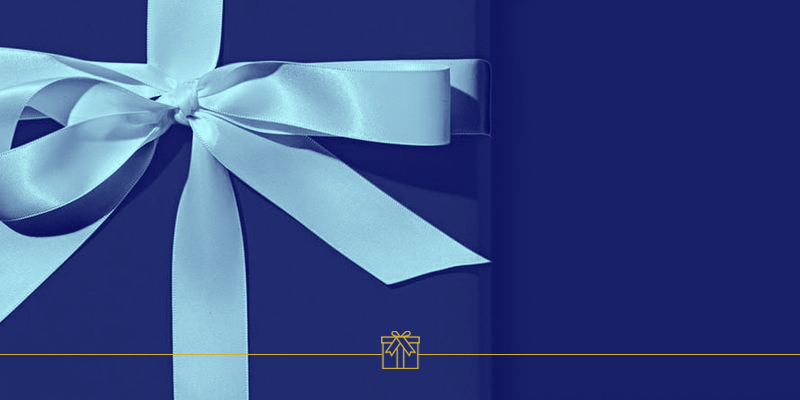 For the one who can't wait until 2021:
NWS Gift Certificates
We all need something to look forward to this year. New World Symphony gift certificates are an excellent way to give the gift of great music for any occasion. Gift certificates can be for any dollar amount, never expire, never lose value and are only valid for New World Symphony performances sold through the NWS Box Office. To purchase a gift certificate, or for more information, call the box office at 305.673.3331 or toll-free at 1.800.597.3331.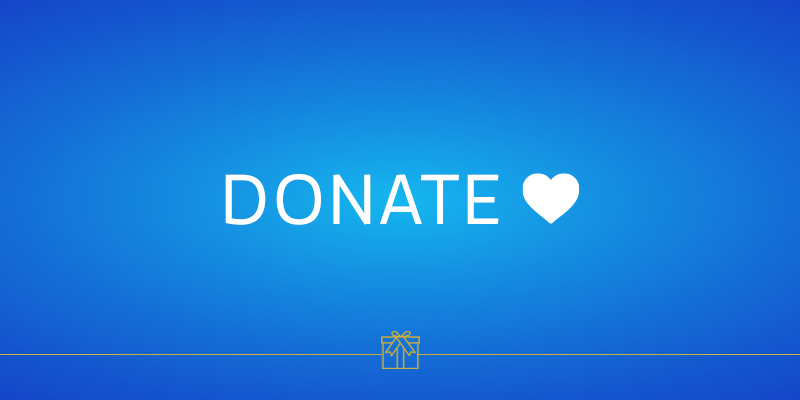 Music has carried and comforted many of us through an exceptionally hard year. By making a gift in someone's honor, you show you care while supporting NWS's mission and ensuring our community continues to have access to world class music.
---