News
March 4, 2021
Pandemic Leadership: Alum embraces risk, inspires trust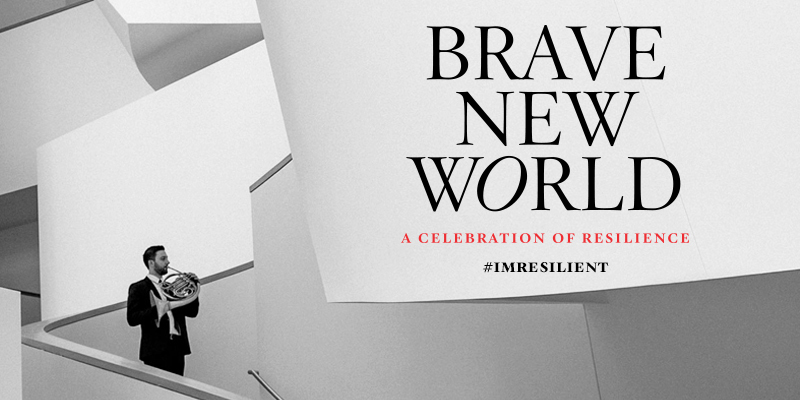 The New World Symphony is continuing its celebration of resilience, highlighting the amazing resilience of its Fellows and alumni through projects and initiatives steeped in innovation and inclusion. NWS invites you to share how you are resilient during this time using #IMRESILIENT and tagging us on social media.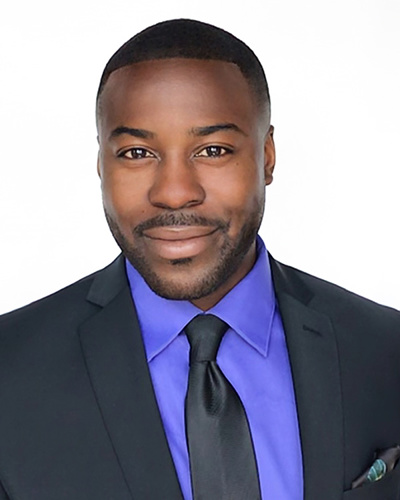 When assuming his new role as CEO of the Chicago Sinfonietta this summer, NWS cello alumnus Blake-Anthony Johnson had no shortage of challenges. The world was reeling from the pandemic, the country faced the murder of George Floyd and many others, and a reckoning of the systemic racism that has plagued classical music for centuries.
He knew that many eyes were on him and how he would lead during a crisis, but as a musician he is used to being in the spotlight and performing with grace under fire. "I believed there were opportunities within the enormous pressure I faced, the timing accelerated the development of trust I have with my staff, musicians, Board members and community developed much faster in our new set of circumstances," said Blake-Anthony.
Founded the same year as New World Symphony, the Chicago Sinfonietta was designed to address the disconnect between the lack of diversity in orchestras and the communities for which they play. A mission they have championed for over 30 years that is now more important than ever.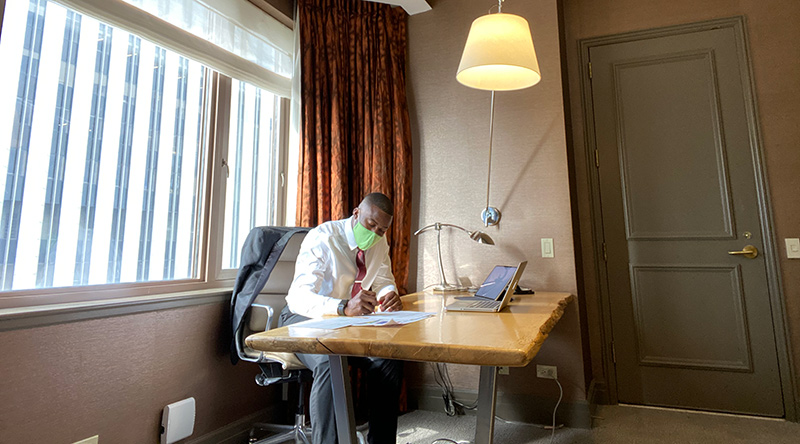 Blake-Anthony working from his Chicago Sinfonietta office, courtesy of Blake-Anthony Johnson

During this unusual season, Blake-Anthony has prioritized the expansion of the Sinfonietta's internal EDIB work, technological infrastructure, and education programs like the Project Inclusion Fellowship, which offers multifaceted professional development fellowships to orchestra musicians, conductors, composers,  and administrators. Blake-Anthony has continued aiding nationwide change by joining multiple national advisories and committees including the League of American Orchestra's EDIB Management Committee. Embracing the virtual world, the organization worked to quickly pivot to the Sinfonietta's first-ever virtual performances and annual fundraiser to much success.  




Blake-Anthony Johnson with CS Music Director Mei-Ann Chen, CS Board Chair Scott Hoesman, CE Chief Development Officer Edna Togba, CS Board Member Wendy Lewis, and at Wentz Concert Hall -- photos courtesy of Blake-Anthony Johnson

He's also prioritizing risk – a four-letter word to many arts organizations. "There is a silver lining to this time where we can invest in ideas and concepts, we wouldn't have time to explore in a normal season," said Blake-Anthony. "I believe it's important for art to embrace risk – inherent risk is good! It's okay to fail – it's not okay to fail the same way twice, but we can embrace data-driven risk. Be courageous during this time and find the balance of responsibility, risk, and the purpose of the arts."
When not meeting with Board members or helping design virtual events that have gathered audiences from 40 different countries, Blake-Anthony is still looking to the future by working with students at Chicago's Roosevelt University through seminars, audition classes and more. Despite this challenging and busy year, Blake-Anthony says he's guided by a simple question: "are you making a difference for the better?" From all the eyes watching him in action, the resounding answer is yes.


Blake-Anthony Johnson headshot by Gary Barragan.
Posted in: Alumni, EDIB, Resilience
---