News
September 25, 2017
Percussion Consort: Alien Jungle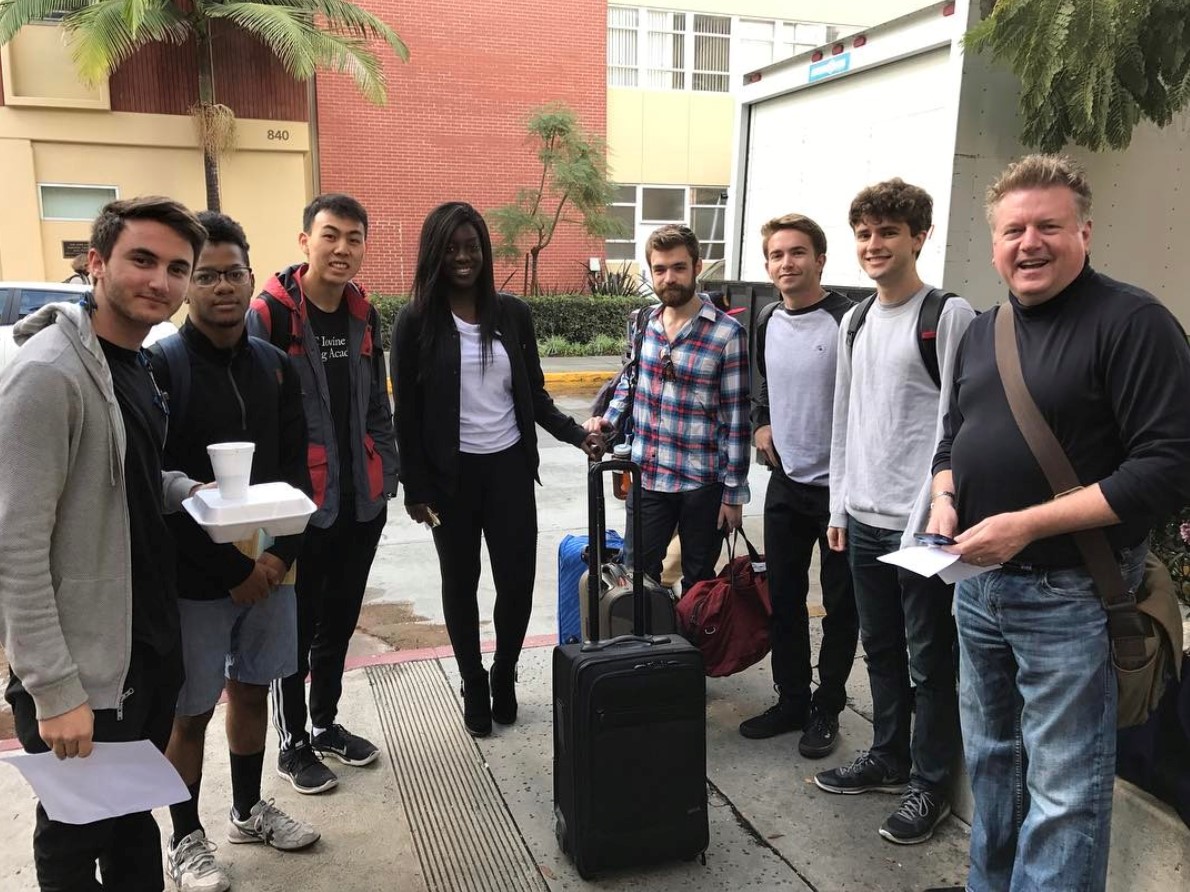 The Iovine and Young Academy for Arts, Technology, and the Business of Innovation worked closely with the New World Symphony to create the October 1 Percussion Consort program. Tasked with turning the traditional concert experience on its head, the creative team—comprised of USC students Christopher Han, Evan Bovie, Nathan Wallace, Serene Boachie, Nate Stranzl, Kimari Jones and Ben Taft—developed an experimental three-part afternoon that's immersive, interactive and innovative. The following was provided by team member Nate Stranzl.
When my class project team first learned we would be working with the New World Symphony to put on a concert, we didn't know how a bunch of juniors in college would be able to help already one of the most innovative, forward-thinking orchestral academies in the world. Though our multidisciplinary program at USC was a perfect fit for the New World Symphony's expertise in arts, technology and business, we felt like complete outsiders in the world of classical music. For most of us, our experience didn't reach beyond playing in our high school's orchestra, or listening to Mozart while we finished a paper at 4:00 AM. After doing research and learning from the team at NWS, these feelings began to take shape as the core theme of our entire project: how can we introduce a younger audience to the depth of classical music and demonstrate on a deeper level its beauty and complexity? 
One of our first ideas that really stuck with us was the idea of putting instruments in the hands of the audience as a sort of "Orchestra Guitar Hero." Our idea was that letting people feel the instrument as it's supposed to be played and seeing how notes come together would spark their interest. After a couple of iterations, we developed our very own interactive experience. Before the concert begins, guests will be able to try out their percussive skills on a marimba and vibraphone. They will be guided to play certain notes and patterns as keys are highlighted by an overhead projector. As more and more people try the experience, their performances will be recorded and pieced together to form the basic structure of a piece that will be played in the concert itself. By breaking down a piece to simple patterns and putting the power in our audience's hands to put it together, we hope this experience will open a new door for them and spark their interest in exploring classical music further. 
Another thing we wanted to accomplish was to capture the feeling of exploring the unknown. We had the opportunity to fly out to Miami and see the New World Center for ourselves to get a sense of the space and see a performance.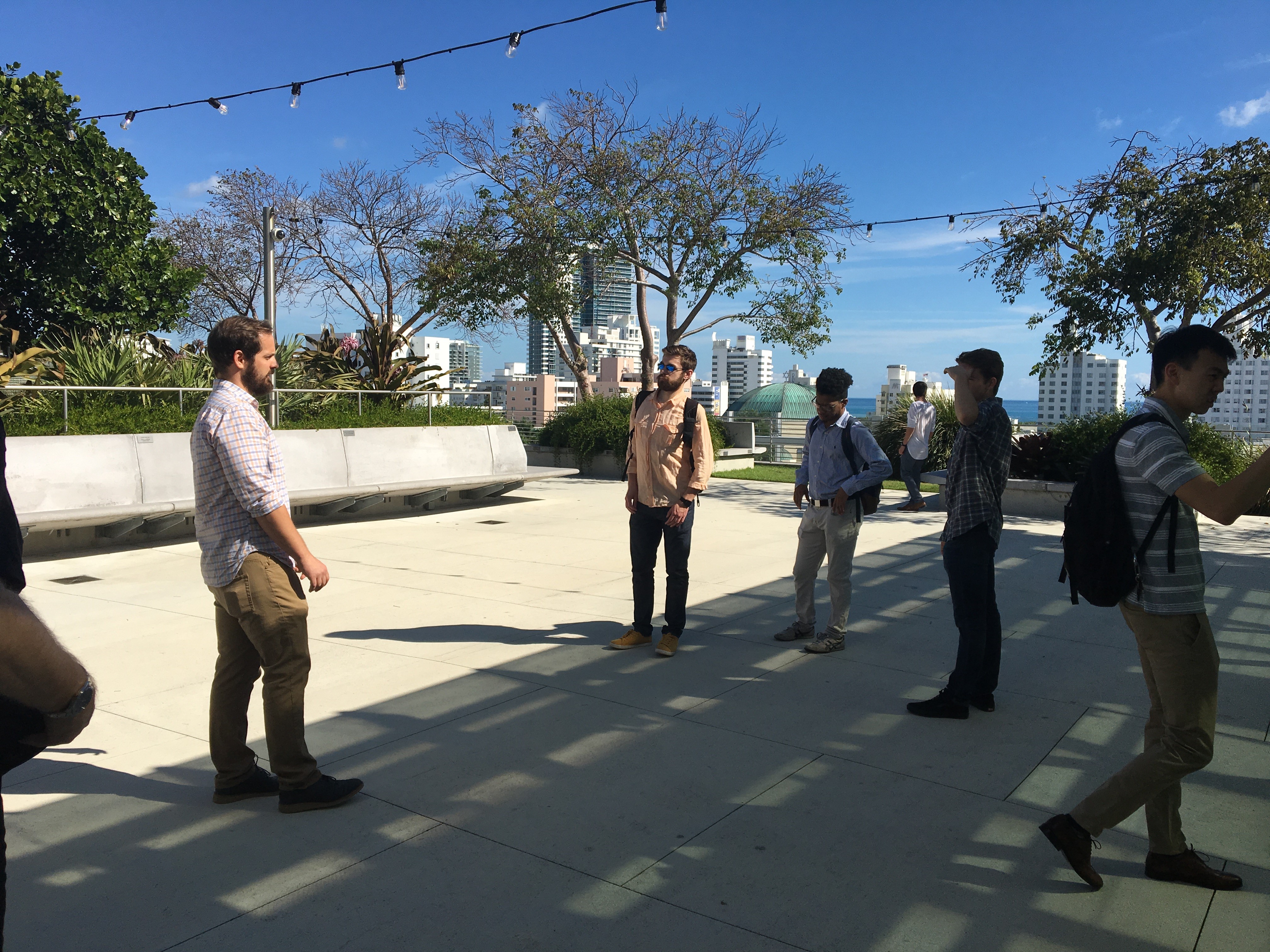 We spoke to NWS staff and learned about the hall's technical capabilities that separate it from other symphonies, including an advanced lighting system, projection sails and retractable stage. It didn't take long to realize we had all the tools at our fingertips to create a truly immersive experience for our audience. All we needed was a visual theme that could tie it all together, and after several brainstorming sessions we landed on Alien Jungle. Our mission is to surround our audience with visuals and lighting to create the an atmosphere of being in an unknown environment. We hope the Alien Jungle experience will transport our audience to an unexplored world, full of opportunity and curiosity. 
It has been an incredible journey working with the New World Symphony, and we are so excited to put on this consort. We'll see you in the Jungle! 
PERCUSSION CONSORT: ALIEN JUNGLE
Sunday, October 1 at 2:30 PM
---