News
September 23, 2019
Percussion Consort pushes musical and mental limits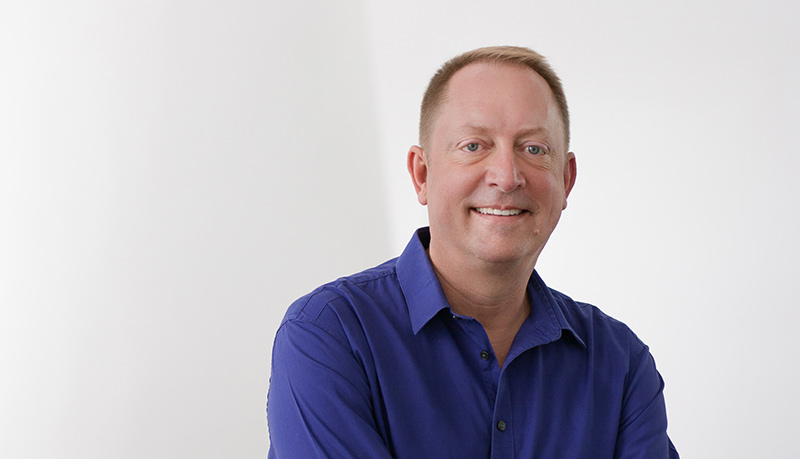 Michael Linville, photo by Julisa Fusté
On Saturday, September 28, Michael Linville—NWS's Dean of Chamber Music and Fellow Development—leads the Percussion Fellows in the world premiere of Charles Wuorinen's Percussion Symphony No. 2.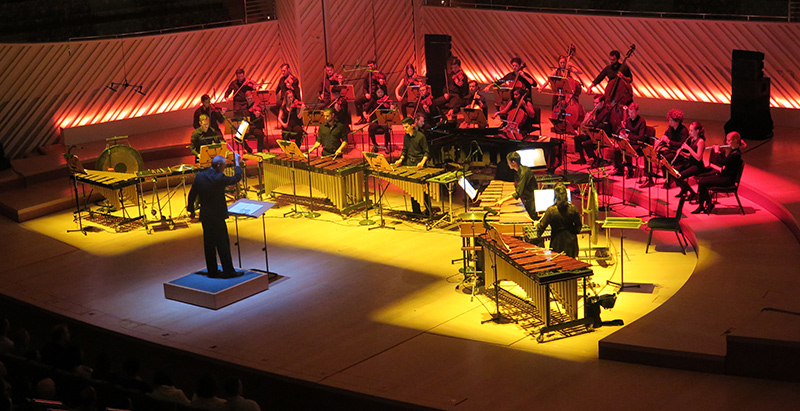 2018-19 Percussion Consort
Pulitzer Prize-winning composer Charles Wuorinen is no stranger to NWS. In its very first performance in 1988, NWS and MTT gave the world premiere of his Bamboula Beach—The Miami Bamboula, a work commissioned for the event that included musical tributes to South Florida, including the University of Miami fight song and popular Cuban folk tunes.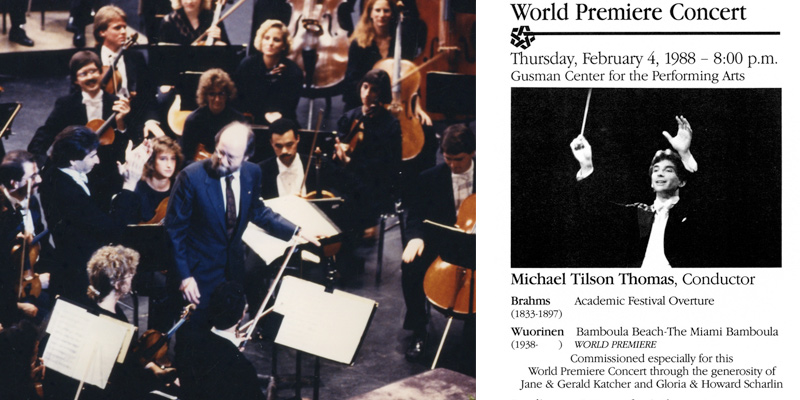 NWS's 1988 World Premiere Concert and Program, both featuring Charles Wuorinen
Michael Linville looks back at NWS's history with Charles Wuorinen, how the new Second Percussion Symphony came to be and what you can expect:
Getting ready for NWS Percussion Consort's performance on September 28, I'm remembering so many projects with these giants of American music. Steve Reich and Charles Wuorinen, both strong New York personalities, each with his distinct and groundbreaking musical signature, so artistically different in expression from one another. Sharing a lifelong fascination with the keyboard and percussion families, and contributing so much to the percussion ensemble canon.
In June of 2018 I saw the New York City Opera production of Wuorinen's Brokeback Mountain. After the show, Charles, his partner and manager Howard Stokar, conductor (and NWS alumnus) Kazem Abdullah and I dined together and talked about the opera's long gestation process. At the time, I was thinking about Charles' Percussion Symphony from 1979, which the NWS Percussion Consort and Frost Percussion Group performed together a few years back. Toward the end of the evening, Howard mentioned that Charles was working on a new Percussion Symphony and asked if we might want to perform it at NWS. Of course I was thrilled to hear that Charles was revisiting his ideas after 40 years, and so curious to know how different Percussion Symphony 2 might be from its older companion.
When I got the score this summer, I was not at all surprised to find music that had the same lean toughness, but a renewed sense of both power and delicacy in the orchestration. Where the First Symphony requires intense mental gymnastics, especially in terms of rhythm, the more streamlined, grooving rhythmic contours of the Second make all its melodic ball tosses easier to track and experience on a gut level.
There are similarities in the instrumentation of both works: two pianos, two vibraphones, marimba, xylophone, chimes, almglocken (tuned cowbells!), Thai gongs, crotales and timpani make up the pitched voices, and triangles, cymbals, bongos, tom-toms, tam-tams and bass drum provide rhythmic underpinning and lots of color. Few percussion ensemble pieces call for such large forces, so adding a new work to this genre is a big deal.
As with our performance of the First Symphony in 2012, percussionists from the Frost School of Music at the University of Miami will be contributing their considerable talents to the process. I relish collaborating with such great musicians and their fearless leader Svet Stoyanov. The Second Symphony being a premiere only adds to the excitement of preparing and presenting this concert.
Steve's Sextet is another of my perennial favorites. In this work he engages his previous compositional experience and techniques to create a gleaming, joyous 27 minutes of sonic bliss. I'm so happy that NWS alumna, pianist Lora Tchekoratova will be joining the ensemble for this program. Lora and I worked on many projects with the Percussion Consort during and after her fellowship in the early 2000s. New Fellows Wesley Ducote on keyboards and Matthew Kibort on timpani, along with seasoned vets Michael Daley, Kevin Ritenauer, Charlie Rosmarin and Marcelina Suchocka will (as per tradition with the Percussion Consort) be pushed to their musical and mental limits in the coming week. And as always, they'll give extraordinary, deeply communicative performances.
PERCUSSION CONSORT: MIAMI BEATS
Saturday, September 28 at 7:30 PM
New World Center
Tickets: nws.edu/beats
Posted in: Alumni, Concerts, Events, Fellows
---