News
October 19, 2017
Project 305's Virtual Reality Exhibit brings Miami to you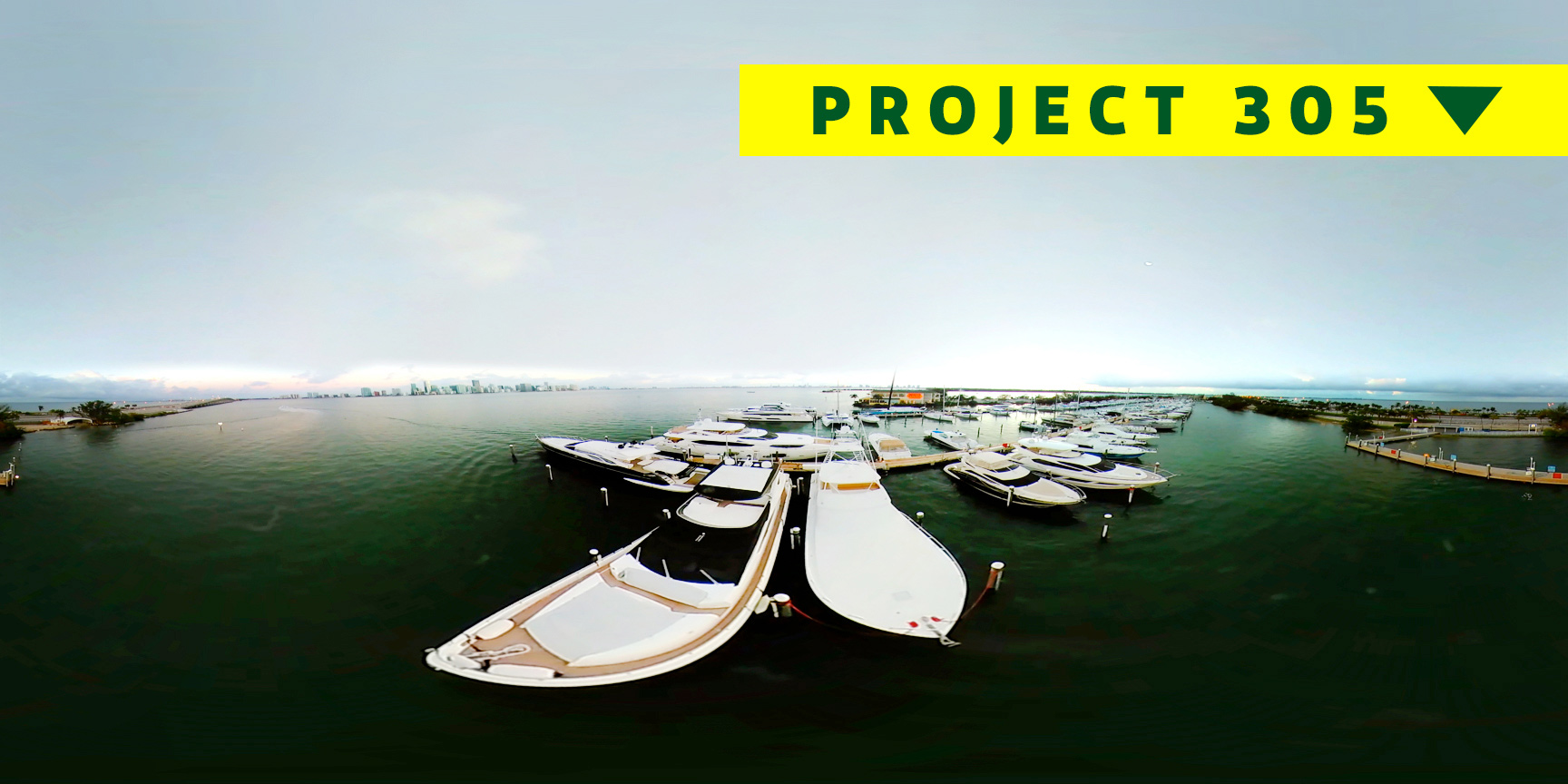 On Saturday, October 21 Miamians will gather in SoundScape Park for the world premiere of Miami in Movements, the crowd-sourced work of music and film that is the culmination of Project 305. More than 1,000 submissions were gathered from distinct neighborhoods all over South Florida, resulting in a final work that's reflective of our city as seen through the eyes of its people.
In addition to the world premiere performance, audiences can experience eight Miami neighborhoods thanks to virtual reality exhibits in the New World Center. NWS team members worked closely with local immersive media studio Yellow Wood Media over the past few months to create virtual reality explorations of some of Miami's unique communities including Little Haiti, Homestead, Wynwood, Coconut Grove, the Everglades and Little Havana.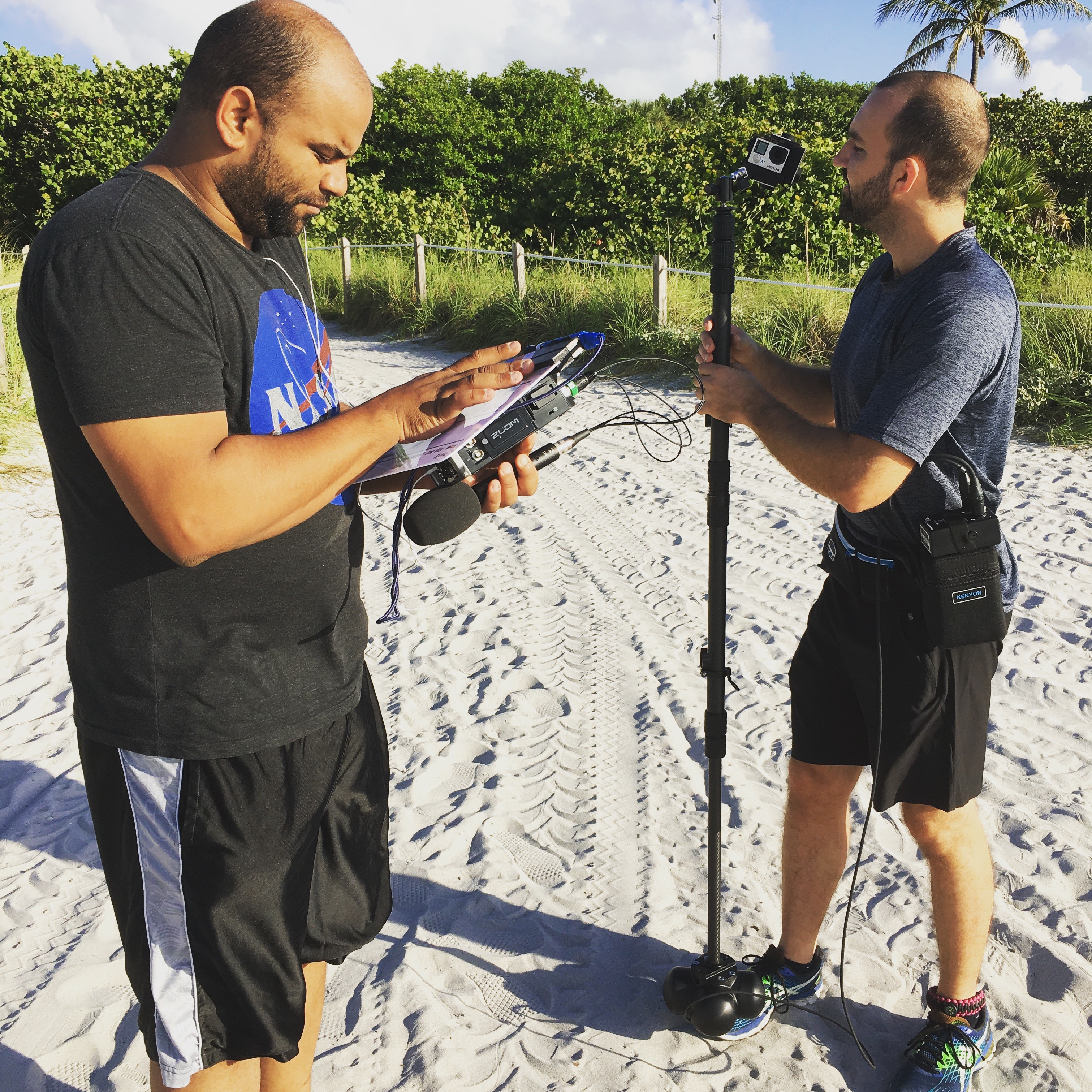 "We wanted to create an immersive environment that transports audiences to distinct historical and cultural communities in Miami—allowing them to experience the city's vibrancy and unique sense of place—all without leaving the New World Center," said Jessica Hodder, NWS's Director of Digital Communications, who worked with Director of New Media and Distance Education Justin Trieger and Manager of Distance Learning John Henry Dale to bring the project to fruition.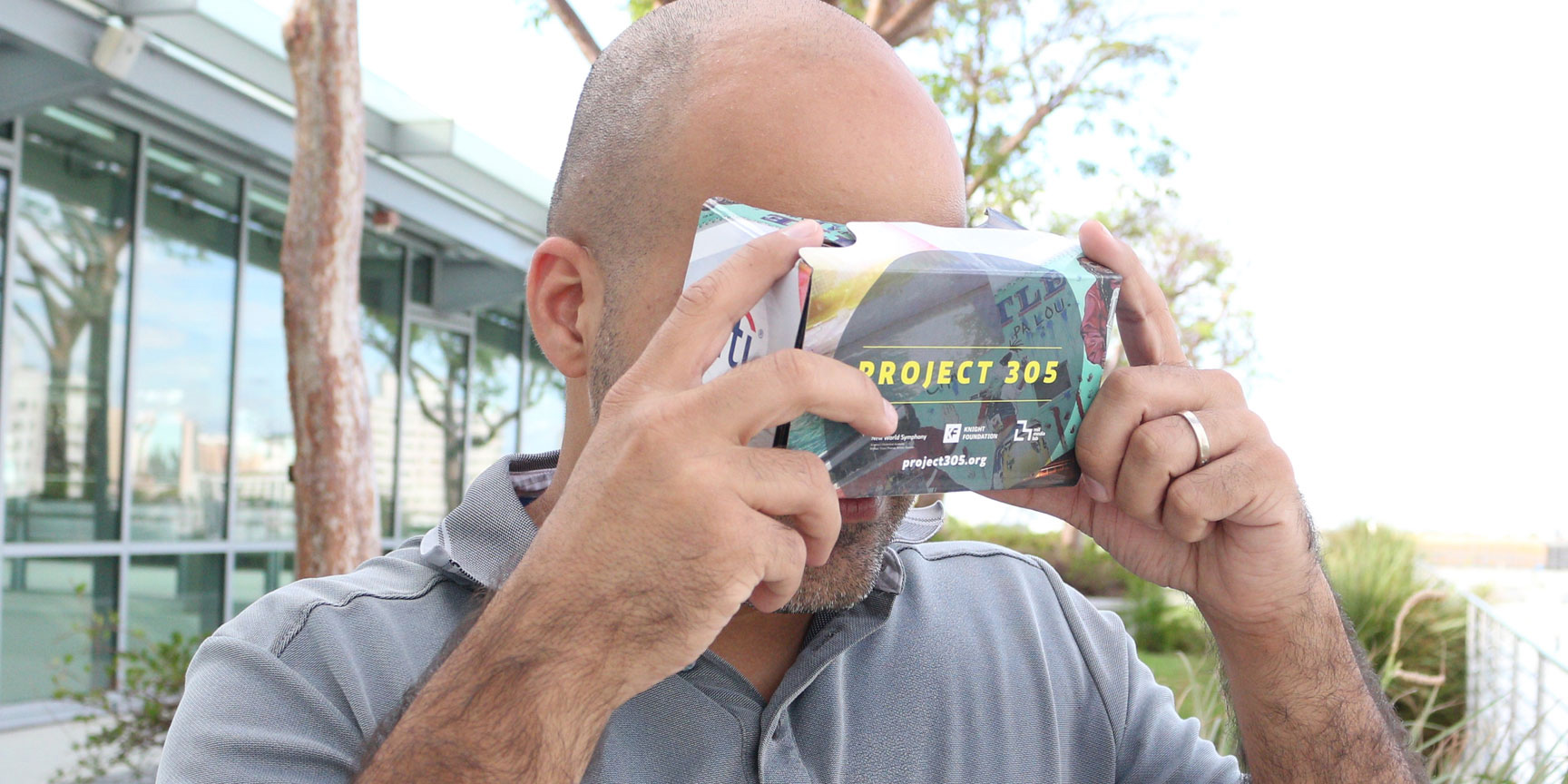 The Project 305 VR experience will also be available via Project305.org to view with custom cardboard headsets, mobile devices or personal computers. VR headsets and headphones are recommended for the best viewing and listening experience.
FREE: PROJECT 305 PREMIERE AND CELEBRATION
Saturday, October 21, New World Center/SoundScape Park
5:00 - 6:15 PM Tours of New World Center & Interactive VR Exhibits
5:45 PM Performances in SoundScape Park by Miami Music Project and Young Musicians Unite
7:30 PM WALLCAST® Concert featuring the World Premiere of Miami in Movements
Posted in: Events, Project 305, Technology
---