News
March 17, 2016
Side-by-Side Rehearsals Begin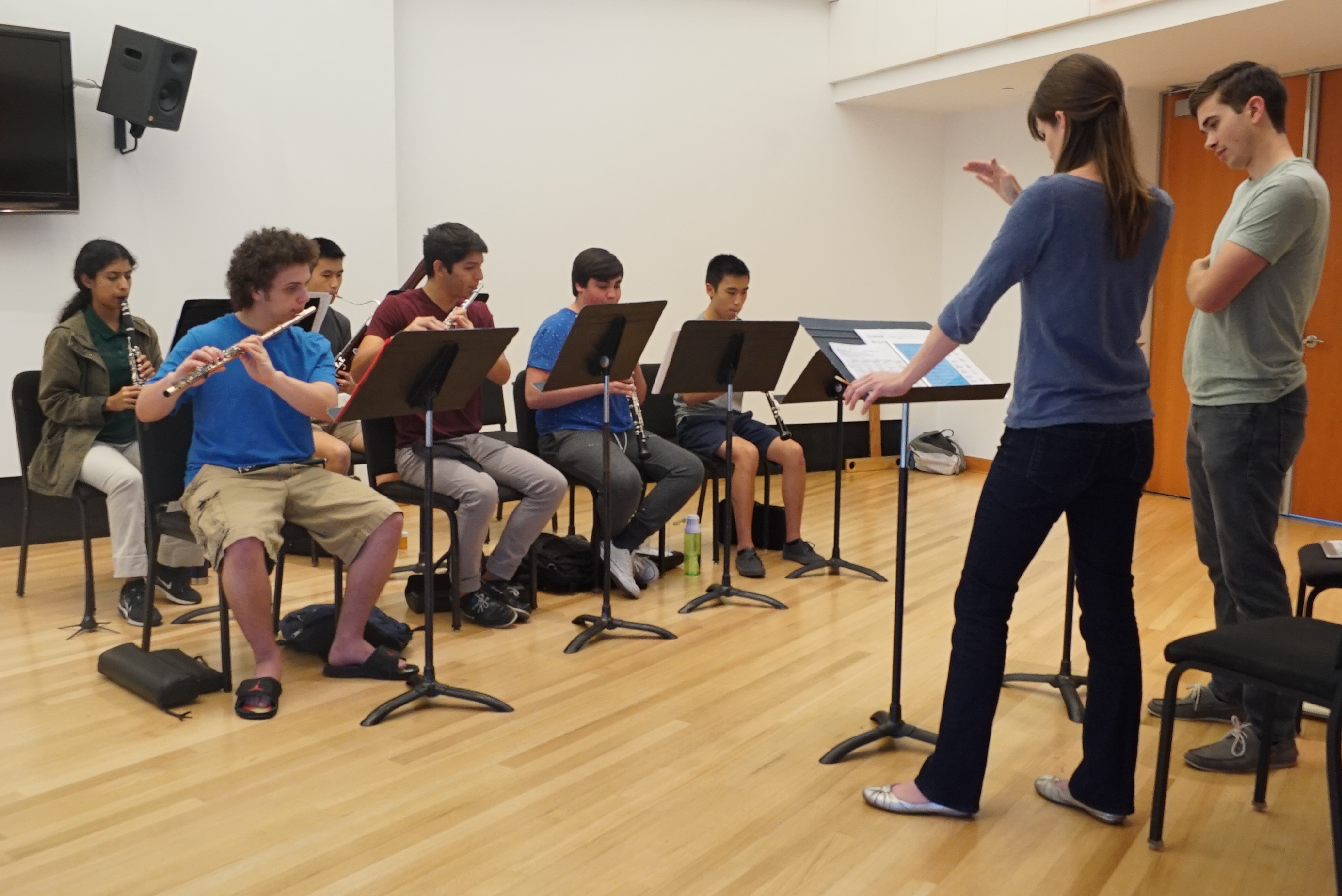 South Florida's youngest and brightest 8th-12th grade musicians will return to the New World Center stage to perform side-by-side with their mentors, New World Symphony Fellows, on April 1 at 8:00 PM. 
Thirty-seven student musicians began sectional rehearsals with NWS Fellows on Wednesday, March 16th.
"What made me come back was just how incredible the experience was," said Alejandro Lombo, who is participating in the Side-by-Side concert for his second year in a row, "It just was so much fun. It was so passionate. It was so alive, the orchestra. It was inspiring to be next to these amazing musicians, the New World Symphony Fellows. They had so much advice and were so kind and it was incredible to work with such great musicians, ultimately what we want to become." 
For the first time ever, the 37 students from 19 schools in Miami-Dade, Broward, Palm Beach and Sarasota counties and five students from NWS' partner Academia Filarmónica de Medellín (AFMED) in Medellín, Colombia, will been seen on the wall of the New World Center during a Friday night.
"I think it's super cool because it's the WALLCAST™," said Elias Medina, who's first experience at NWS was during a WALLCAST™ concert, presented by Citi, "and also it will give people the opportunity to see not just professional musicians, but the student musicians because a lot of times the public is not exposed to what students do. I think it will give the public a good reading on what the talent is in the South Florida area." 
Students ages 13-18, learn and perform alongside NWS Fellows after competing in a rigorous audition process. 
Rehearsals will resume the week of March 28th when the 37 Florida student musicians will be joined by five students from the Academia Filarmónica de Medellín (AFMED).
Click here for more concert information.
Posted in: Community Engagement, Concerts
---