News
July 20, 2016
Sounds of Summer: NWS Fellows Follow the Music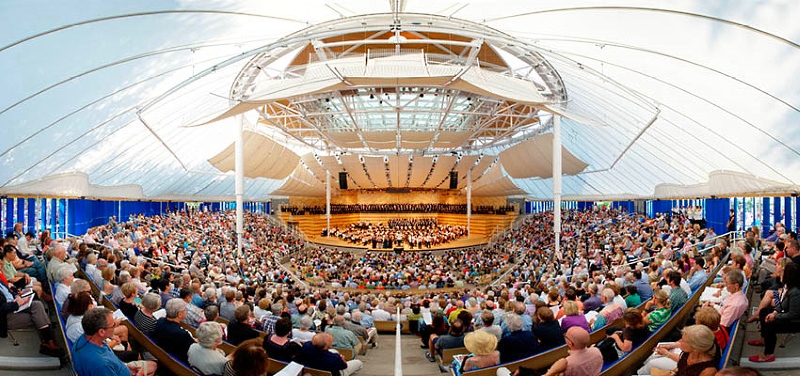 Current New World Symphony Fellows and new alumni continue to travel from east to west and back, and across the world, to pursue a variety of music-related summer activities. Many have already participated in earlier summer music festivals and continue on to others in a months-long quest for classical music performance and educational opportunities. The following are among those who are sharing their talents from late June through August.

New 2016 alumna, violinist Rebecca Reale left the Spoleto Festival and crossed the country for her second summer at the Music Academy of the West in Santa Barbara, California. Rebecca was one of the winners of the NWS Concerto Competition in 2016.

Clarinet Fellow Ran Kampel left his own festival in Los Angeles to also go cross-country to participate at Yellow Barn in Putney, southern Vermont. He is joined there by 2016 alumna, cellist Julia Yang. Yellow Barn's core program is a five-week intensive summer chamber music program for outstanding students and young professionals. NWS guest performer Anthony Marwood, violin, who soloed at the New Music concert of March 26, is on faculty and a guest performer at Yellow Barn.


Founded in 1949, the Aspen Music Festival is considered one of the top classical music festivals in the U.S., noted both for its concert programming and training of young-adult music students. The summer season in the mountains west of Denver, Colorado includes hundreds of classical music events with dozens of world-class guest performers. The orchestral roster this year includes NWS Fellows Christen Greer, violin, and John Wilson, piano; plus 2016 alumni George Goad, trumpet, and Amy Pikler, viola; and incoming Fellows Dean Whiteside, conducting, Greg Cardi, violin, and James Riggs, oboe. And Horn alumnus Eric Reed is on faculty.

The Eastern Music Festival in Greensboro, North Carolina is a student-oriented festival with a 3-to-1 student to faculty ratio. Among more than 200 young musicians who participate, only 14 received fellowships this summer. One of those is incoming NWS Violin Fellow Jessica Ryou. Additionally among the faculty are NWS alumni Elizabeth Phelps, violin, Erin Zehngut, violin, Karen Birch Blundell, oboe, Kevin Reid, horn, and Eric Schweikert, timpani.

The New York Symphonic Ensemble is composed of top-tier musicians under the age of 30 who either reside in the greater New York City area, or are members of orchestral training programs such as the New World Symphony and the Civic Orchestra of Chicago. Each summer they tour Japan during July with an orchestra of musicians who have won spots via video auditions. The tour roster includes NWS Fellows Tim Dilenschneider, double bass, Kristin Kall, oboe, Sean Maree, bassoon, Masha Popova, flute, and Ju Hyung Shin, violin, who's already summered at Spoleto.
---