News
January 6, 2017
Sunday's Free Musical Xchange Concert


In a type of program that the New World Symphony excels at, the Musical Xchange concert of this Sunday, January 8, at 2:00 PM, includes a fascinating variety of chamber music works. With composers who were born in the 1790s, 1890s, 1950s and 1990s, this concert will span the Classical, Modern and Contemporary periods of classical music creativity.

Czech/French composer Anton Reicha is certainly not a household name. He is recognized partly because of the other composers he is associated with. Among those whom he studied with was the cinematically remembered, Mozart-antagonistic Antonio Salieri. Reicha was a life-long friend of Beethoven and he also knew Haydn. Among Reicha's own students were Franz Liszt, Hector Berlioz and Charles Gounod.

Esa-Pekka Salonen is well-known in this country as Music Director of the Los Angeles Philharmonic from 1992 until 2009 (and now Conductor Laureate). He is currently Principal Conductor and Artistic Advisor of London's Philharmonia Orchestra. From last season, he is also Composer-in-Residence at the New York Philharmonic, a three-year position.

Hornmusic 1, which will be performed by NWS Fellows, was composed while Salonen was only about 18 years old and still a student at the Sibelius Academy in Helsinki where he studied horn and composition. It is the earliest of his composed works that he allows to be performed. And coincidentally, among his first big breaks as a conductor, he was asked to step in for an indisposed Michael Tilson Thomas in 1983 when aged 25, for a performance by the Philharmonia of Mahler's Symphony No. 3.

Chronologically opposite, Francis Poulenc's Sonata for Oboe and Piano was the last work the French composer finished. In his mind for five years, Poulenc worked on it for most of 1962 and submitted it to his publisher in January 1963. A few days later, Poulenc died of a heart attack. The work was premiered in June 1963 at the Strasbourg Festival.

The final work of the program is Andy Akiho's LIgNEouS 1 for Marimba and String Quartet. The work has had global performances just this year, being played in Slovenia, Portland OR, Frankfurt, New York City, Kansas City and Washington DC. It is often performed with LIgNEouS 2 through 5, all composed during this decade.

---
ANDY AKIHO IS SCHEDULED TO BE PRESENT AT THE CONCERT ON SUNDAY
CLICK HERE TO RESERVE SEATS FOR THIS FREE CONCERT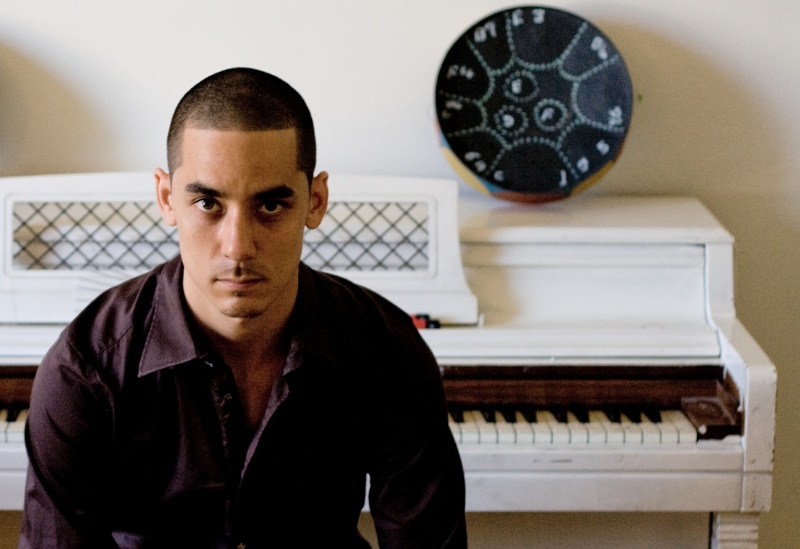 Posted in: Composers, Concerts
---