News
July 14, 2020
Symphony in Place: Behind the Screen Podcast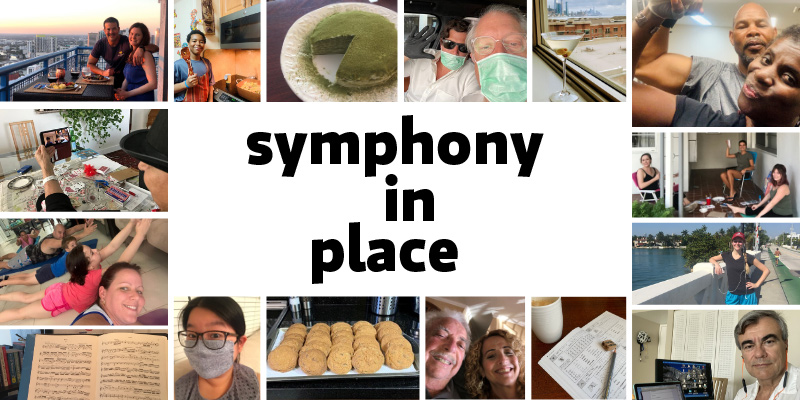 Symphony in Place is a blog series that chronicles the happenings of NWS Fellows, Alumni, Trustees, Volunteers and Staff during the COVID-19 crisis. Click here to access all posts in the series. 
When at the New World Center, NWS Dean of Visiting Faculty and Orchestra Manager JT Kane addresses musicians daily from center stage. Now he's reaching them via air waves with his new podcast Behind the Screen. Produced by JT's friend and former graduate-school colleague Matt Corey and sponsored by Insight for the Blind, Behind the Screen takes an in-depth look at professional orchestra auditions.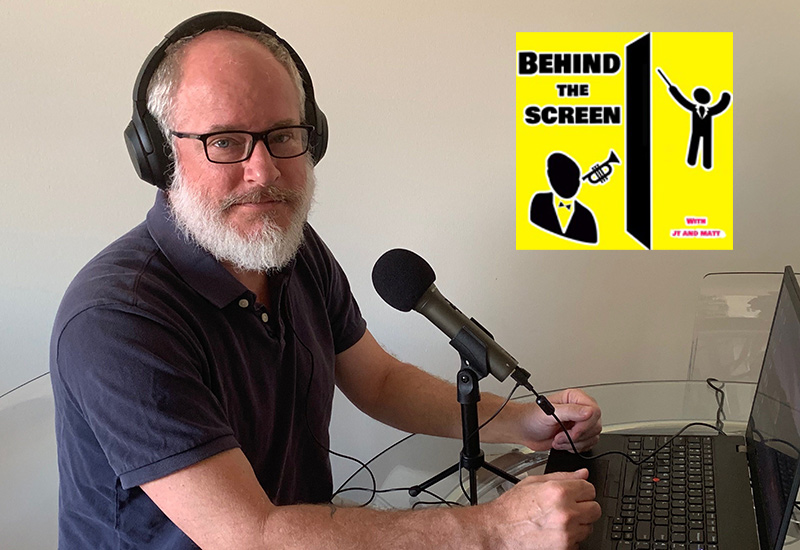 JT Kane, host of Behind the Screen, records from New Jersey
As a musician and longtime artistic administrator, JT is an authority on the ultra-competitive world of orchestral auditions. He coordinates the New World Symphony's over-150 visiting faculty members who provide Fellows with musical and psychological audition preparation each season. He also leads the NAAS Audition Intensives at New World Center, which provide training and mock auditions, and adjudicates Sphinx Orchestral Partners Auditions. Click here to learn more about JT.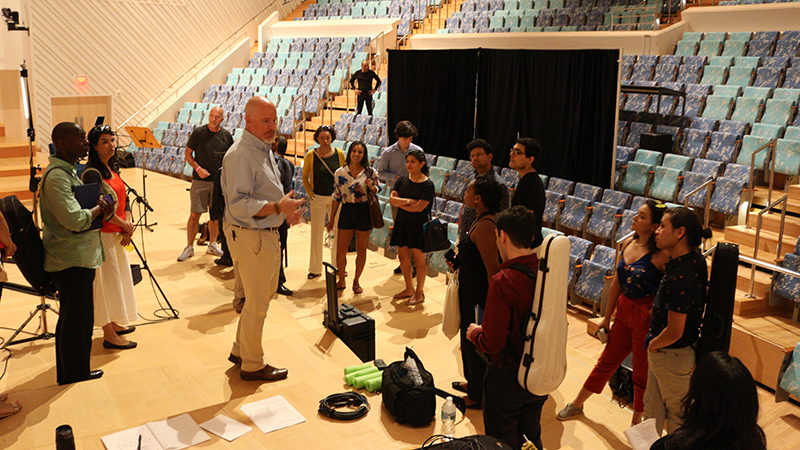 JT leads a NAAS Audition Intensive Mock Audition at the New World Center
"My friend Matt Corey, who is a bassoonist, audio engineer, and CEO for Insight for the Blind asked if I'd be interested in hosting a podcast about auditions," said JT. "We came up with Behind the Screen—a unique look into the minds of orchestral musicians before and after taking an audition. We talk to them about their preparation process (routines, practice schedules, mental preparation, etc.), as well as what they do after the audition. It's a fascinating look at these players and what it takes to be at the top of their game and we hope that our discussions, and our guests, will be a resource and an inspiration for anyone who is currently taking auditions, and even fans of classical music who are interested in the audition process."
NWS Alumni on Behind the Screen
The mission of the New World Symphony is to prepare musicians for leadership roles in orchestras and ensembles around the world. In the 2019-20 season alone, NWS Fellows and alumni won 36 positions – click here for the full list. Over half of Behind the Scenes' first-season guests are current NWS Fellows, recent alumni and frequent faculty members. Listening to these episodes provides a rarely seen, but integral part of the NWS fellowship program and a musician's career path. It's also an opportunity for JT to mine their audition-fueled habits, calculated processes and infectious tenacity to aid other musicians.
Here's a list of Behind the Screen episodes and upcoming guests:
July 8 - LISTEN NOW!
* Charlie Rosmarin, NWS Percussion Fellow
* Rebecca Oliverio, Section Trumpet, Lyric Opera of Chicago
July 23
Nathaniel Silberschlag, Principal Horn, The Cleveland Orchestra
August 6
Lisa Dempsey Kane, Principal Orchestra Librarian, The Juilliard School
August 20
* Billy Hunter, Principal Trumpet, Metropolitan Opera Orchestra
September 3
Steven Moeckel, Concertmaster, The Phoenix Symphony             
September 17
* Ryan Roberts, Oboe and English Horn, New York Philharmonic
* NWS Fellow or alumni
Posted in: Alumni, Fellows, Staff, Symphony in Place
---