News
May 20, 2020
Symphony in Place: NWS partner Bacardi helps South Florida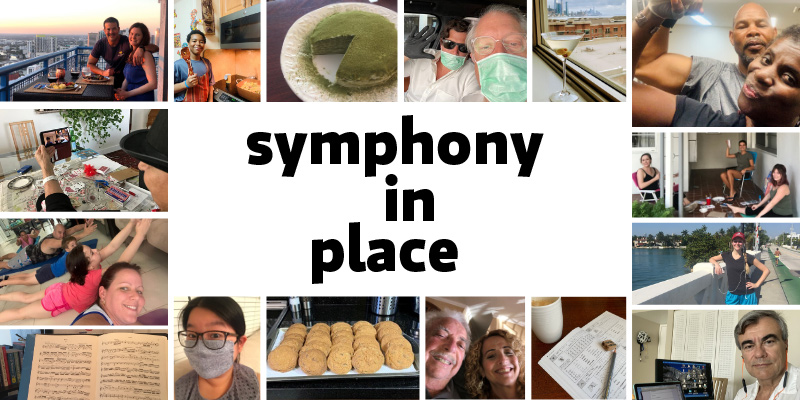 Symphony in Place is a blog series that chronicles the happenings of NWS Fellows, Alumni, Staff, Trustees, Volunteers and Partners during the COVID-19 crisis. Click here to access all posts in the series. 

Bacardi USA, a valued sponsor of NWS, is used to making spirits, but during this pandemic they are also lifting them. From its bottling facility in North Jacksonville they produced 12,000 bottles of hand sanitizer and donated to police and fire departments across South Florida, including Coral Gables, Hialeah, Homestead, Miami, Miami-Dade, Pinecrest, South Miami and Sweetwater. Donations also reached local hospitals including Baptist Main Hospital, South Miami Hospital, Coral Gables Hospital, Mercy Hospital, Mount Sinai Medical Center and others.



"Bacardi has been a partner of New World Symphony for over 10 years," said Kewan Smith, NWS's Senior Director of Corporate Partnerships. "We have a shared commitment to the community and are proud of the assistance they are providing during this critical period."
In addition to the hand sanitizers, Bacardi has used its procurement network to source 5,000 indirect chemical splash goggles and 2,000 hooded disposable coveralls, which were donated to Jackson Memorial Hospital.
The family-owned business produced a total of 120,000 units of 750 ml bottles at the Jacksonville facility – all of which are being donated to organizations across the state of Florida. This production equates to 24,000 gallons (90,00 liters) of hand sanitizer – which remains in high demand as a result of COVID-19. The Bacardi-produced hand sanitizer contains 80% alcohol which is in line with the recommendations by the World Health Organization for containing the spread of the virus. The site in Jacksonville, is one of 10 Bacardi facilities across the globe and across brands that have shifted focus to help with production of hand sanitizers in their local communications.
"Miami has been part of the Bacardi story since 1964 and we are proud to give back to the people who have welcomed and supported us over the years," says Pete Carr, Regional President of Bacardi North America. "As a family-owned company, Bacardi takes care of family and that includes the cities where we live and work. This is our way of saying thank you to the many first responders doing their part to keep our communities safe."  



Bacardi spirits offered at the New World Center during NWS's 2018 Gala

Today, Coral Gables is home to the regional headquarters of Bacardi in North America. The office houses more than 300 people across regional commercial, supply chain, marketing, finance, human resources and other support functions.
Bacardi has also supported relief efforts to the hospitality industry with its #RaiseYourSpirits initiative and a $4M commitment across brands to support bars and restaurants debilitated by the COVID-19 shutdown.
Posted in: Symphony in Place
---