News
October 1, 2020
Symphony in Place: Scott Leger's Audition Guides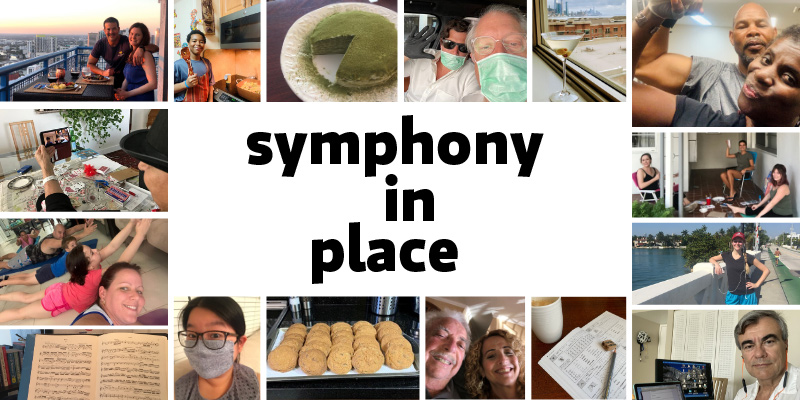 Symphony in Place is a blog series that chronicles the happenings of NWS Fellows, Alumni, Trustees, Volunteers and Staff during the COVID-19 crisis. Click here to access all posts in the series. 

When not performing in or coordinating NWS's Live from our Living Room series, Horn Fellow Scott Leger has spent the last few months building an incredible online presence through informative videos, performances of his own arrangements and more. His nearly 900 subscribers on YouTube and over 1.8k followers on Instagram tune in weekly for his Short Call series of tips and tricks for horn players and Etude Karaoke.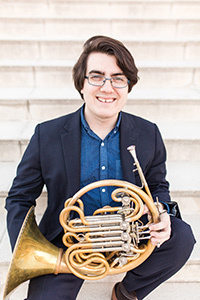 Photo credit: Sami Kathryn Photography
Scott is a dedicated educator, holding a degree in Music Education and a certification to teach music in Texas. He put his technological, performance and educational prowess to work by creating in-depth audition guides for horn players in Florida and Texas. Each guide includes not only a performance by Scott, but a score and performance notes.
"When I was growing up in Houston, Texas, a critical part of my education was being surrounded by some of the best musicians and teachers in the state every day in my school and youth orchestra," said Scott. "With series like The Short Call and the TMEA and FBA Audition Guides, I want to provide a model for young horn players to follow as they develop into incredible musicians. There are great resources for auditions at the highest level of performance, but not always for the music that kids middle school through high school will be directly interacting with, and I'm happy to be able to learn this music alongside them and share my thoughts to make the audition process a bit easier for everyone who tunes in."
Audition Guides

Guides for Florida Band Association's All-State Middle School, Concert Band and Symphonic Band with score and performance notes.

Texas Music Educators Association's All-State Etudes

Short Call Series

Band Director's Survival Guide: Teaching Artist Interview Series
Posted in: Fellows, Symphony in Place
---