News
April 15, 2020
Symphony in Place: Sound the Trumpets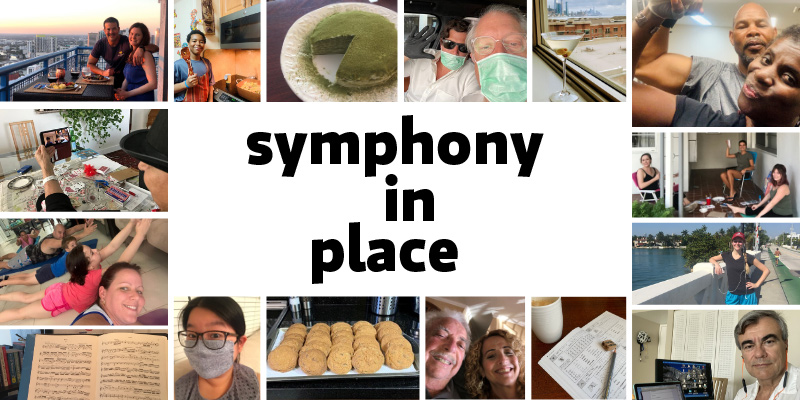 Symphony in Place is a blog series that chronicles the happenings of NWS Fellows, Alumni, Trustees, Volunteers and Staff during the COVID-19 crisis. Click here to access all posts in the series. 
Several current and former NWS Trumpet Fellows are sharing their music and insights into their craft from home during the pandemic.
Mark Grisez (NWS 2016-19, Principal Trumpet of the Columbus Symphony, and The Curious Musician) hosts Talk Tuesdays on NWS's Instagram account (@nwsymphony). Each week he interviews an artist to to discuss their craft, how they stay curious, and how they are facing the pandemic. Tune in for next week's interview with conductor Edwin Outwater. 
Ansel Norris (NWS 2016-18, Second Trumpet of the Naples Philharmonic) is sharing a favorite melody each day for 30 days. Tunes range from orchestral favorites and Duke Ellington to Paul Simon and Radiohead. Click here to watch the series. While a Fellow, Ansel also presented a recital on songs called Lieder Deconstructed -- click here to watch on MUSAIC. 
Current Fellow Aaron Ney has been busy publishing recordings where he plays every part of the piece, from this two-part Bach Invention to an eight-part selection from Handel's Messiah.

Several NWS alumni were part of a virtual, all-trumpet performance of Queen's "Love of My Life." The recording features 26 players from around the world, including these NWS alumni: Travis Peterson (NWS 2010-12, Principal Trumpet of the Utah Symphony), Tony Prisk (NWS 1998-2002, Second Trumpet of The Philadelphia Orchestra), Mark Inouye (NWS 1996-98, Principal Trumpet of the San Francisco Symphony), Billy Hunter (NWS 2000-03, Principal Trumpet of the Metropolitan Opera Orchestra), and Anthony DiLorenzo (NWS 1991-92, Center City Brass Quintet and Emmy Award-winning composer).
Posted in: Alumni, Fellows, Symphony in Place
---