News
January 31, 2019
Team NWS runs 2019 Miami Marathon
On Sunday, January 27, 11 NWS Fellows and staff took to the streets for the 2019 Fitbit Miami Marathon and Half Marathon.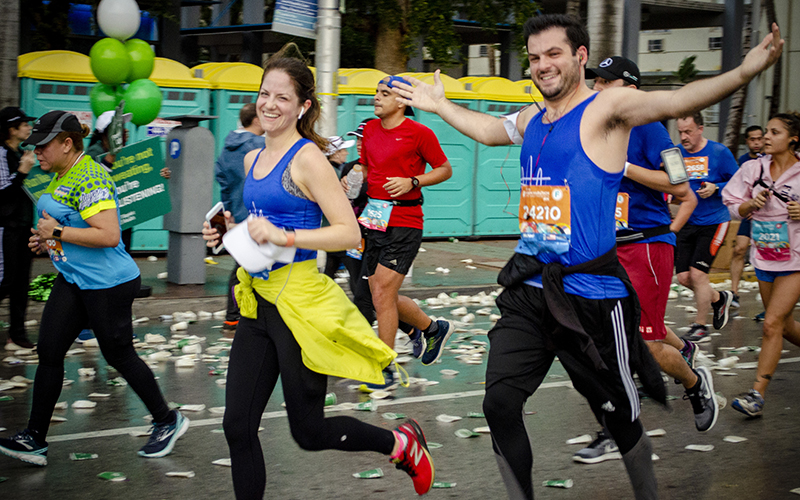 Half-marathon runners included Fellows Stephanie Block (viola), Mark Grisez (trumpet), Ethan Hoppe (violin), Blake-Anthony Johnson (cello), Margeaux Maloney (violin), Zachary Ragent (violin), Priscilla Rinehart (horn), Michael Turkell (violin); Vice President of Musician Advancement Cassidy Fitzpatrick Carlson and Director of Lighting Luke Kritzeck. The only member of Team NWS who ran the full marathon was Production Technician Michael McEvoy.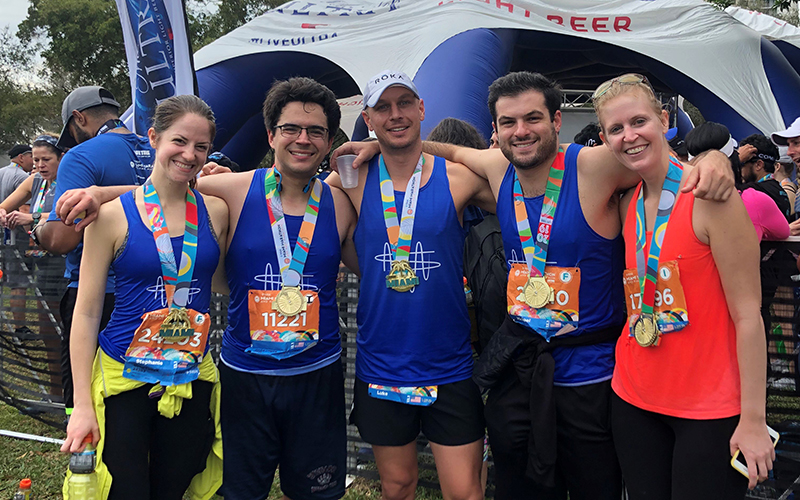 The marathon is an important part of NWS's partnership with one of our community sponsors, Baptist Health South Florida (BHSF). Not only does it demonstrate two fibers of the community coming together to support one of Miami's signature events, but also helps establish the importance of music and wellness in our everyday lives.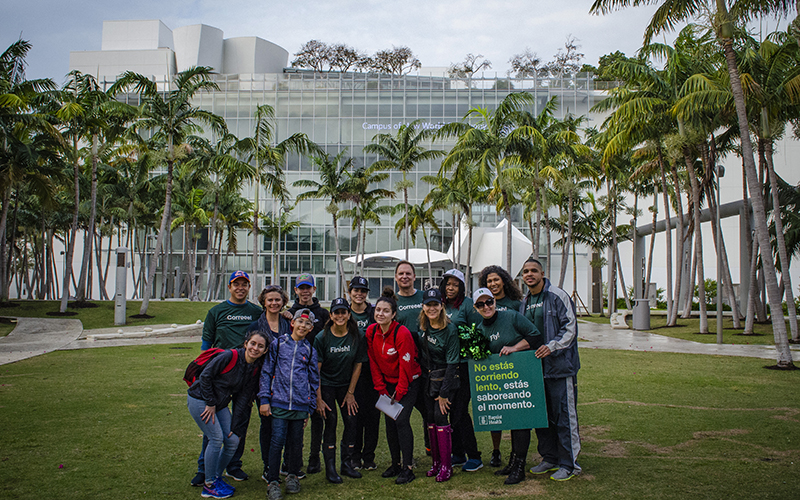 BHSF hosted an official CheerZone in SoundScape Park, where four Brass Fellows performed two sets of music for over 25,000 runners who passed us in SoundScape Park. BHSF also covered Team NWS's registration costs for the races.
Baptist Health South Florida's partnership with the New World Symphony will continue throughout the year through community events at the New World Center and at BHSF's new urgent care facility, coming soon to Miami Beach. BHSF's Miami Cancer Institute is also a Platinum Sponsor of our 31st Anniversary Gala next month.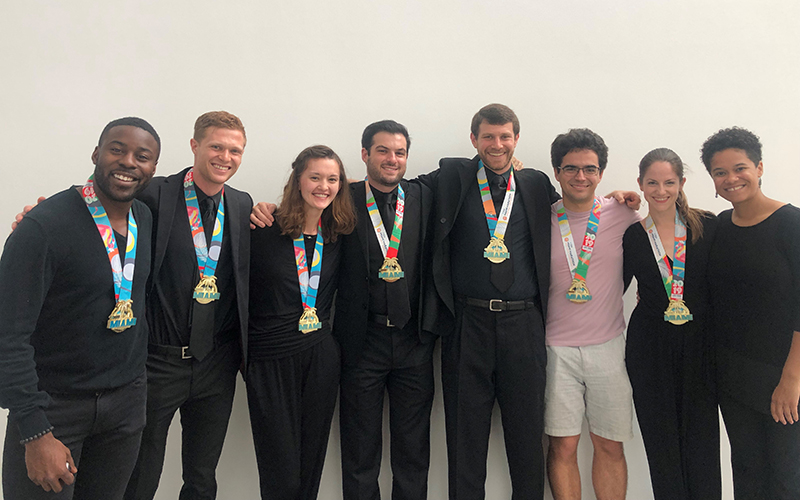 Congratulations to Team NWS Miami Marathon participants and see you at the starting line next year!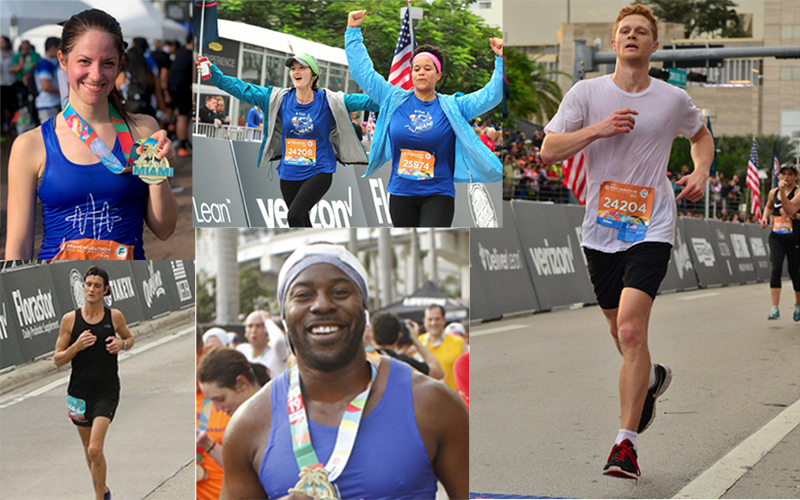 Final times for Team NWS: 
Half Marathon:
Zachary Ragent 01:30:10
Ethan Hoppe 01:38:26
Luke Kritzeck 01:39:27
Blake-Anthony Johnson 01:54:57
Stephanie Block 02:02:04
Michael Turkell 02:02:33
Mark Grisez 02:21:04
Cassidy Fitzpatrick Carlson 02:27:41
Margeaux Maloney 03:21:37
Priscilla Rinehart 03:21:37
Full Marathon:
Michael McEvoy 03:01:17
Photos courtesy of Eduardo Delgado and the Miami Marathon. 
---