News
February 24, 2020
Team NWS runs 2020 Miami Marathon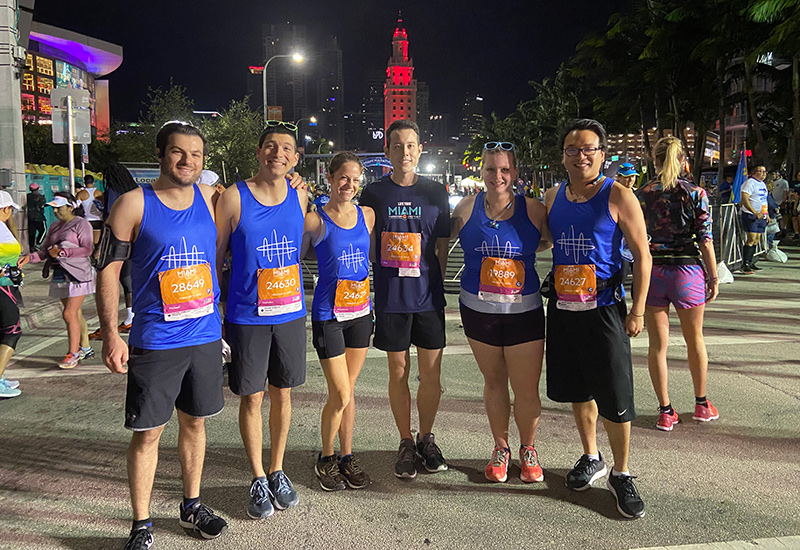 On February 9, 2020, right on the heels of NWS's 32nd anniversary gala, eight NWS Fellows and staff woke up before sunrise and took to the streets for the 2020 Miami Marathon and Half Marathon. Half-marathon runners included Fellows Stephanie Block (viola), Kevin Chen (violin), Thea Humphries (horn), Levi Jones (bass), Nicholas Mariscal (cello), Alan Ohkubo (cello) and Michael Turkell (violin). Running the full marathon was NWS Production Technician Michael McEvoy.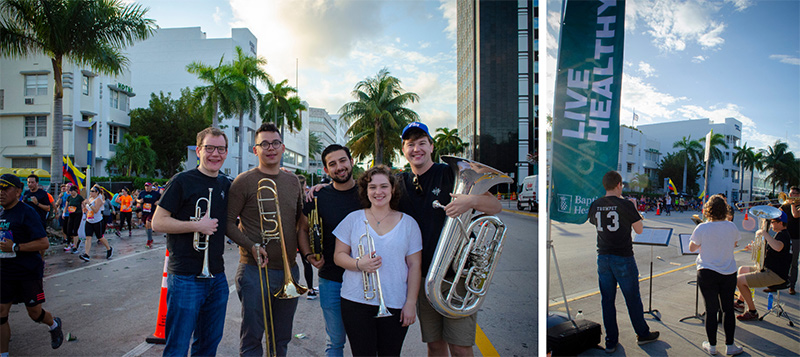 BHSF hosted an official CheerZone in SoundScape Park, where Brass Fellows performed two sets of music for over 20,000 runners. BHSF also covered Team NWS's registration costs for the races.
The marathon is an important part of NWS's partnership with one of our community sponsors, Baptist Health South Florida (BHSF). Not only does it demonstrate two fibers of the community coming together to support one of Miami's signature events, but also helps establish the importance of music and wellness in our everyday lives.
Congratulations to Team NWS Miami Marathon participants and see you at the starting line next year!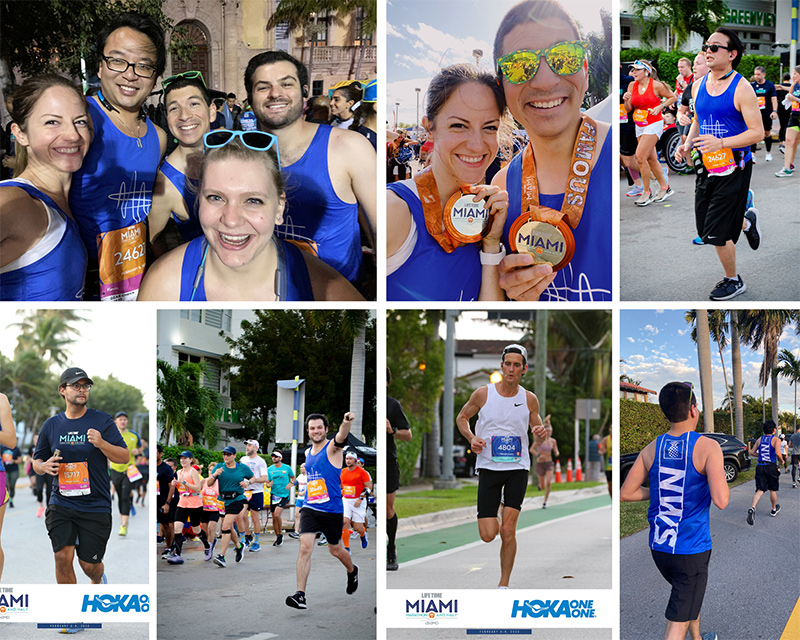 Final times for Team NWS:
Half Marathon:
Alan Ohkubo 01:49:35
Michael Turkell 01:53:18
Stephanie Block 01:55:21
Nicholas Mariscal 02:05:49
Kevin Chen 02:08:47
Levi Jones 02:31:29
Thea Humphries 02:35:42
Full Marathon:
Michael McEvoy 02:51:02 (finished first in age group)
Photos courtesy of Eduardo Delgado, Stephanie Block and the Miami Marathon.
---