News
June 13, 2016
The Miami Herald Recognizes NWS Co-Founder Lin Arison as a Visionary in the Arts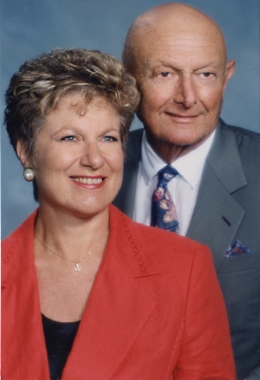 Today the Miami Herald officially announced the winners of its South Florida Visionary Awards. Following an online public vote, the panel of judges combined that with a number of other criteria to determine this year's winners in thirteen broad categories of civic engagement. And as the News announced a few weeks ago - Miami Honors the Arisons - New World Symphony co-founder and long-time patron Lin Arison was named the winner for leadership in Arts and Culture.

Click here to read the article

Coincidentally, today's recognition comes on the twentieth anniversary of the announcement that Lin and husband Ted Arison had made a gift of 1.3 million shares of stock in Carnival Cruise Lines to the New World Symphony. On June 13, 1996 those shares were worth an estimated forty million dollars, and was the largest private donation ever given to an American orchestra. In fact the previous largest donation was also made by the Arisons, and to New World, when in 1991 they gave 1 million shares of Carnival, then worth $14 million, to help fund the NWS endowment. The 1996 gift established the New World Symphony Foundation and interest from the funds are used to finance the symphony's operations and educational mission.

So newsworthy was this unprecedented gift that newspapers around the country picked up the item, from all over Florida, to California, Montana, Arizona, Wyoming, Oklahoma, Texas, Illinois, Indiana, Michigan, New York, Pennsylvania, West Virginia, Tennessee, and Washington DC, in the weeks that followed.

Enthusiastic headlines included the Herald's "In a philanthropic encore, Arisons give orchestra $40 million" " A record gift for symphony" and "A grand act of generosity" - others included "Classical music gets a $40 million boost" "Cruise line founders generous" "Symphony tunes in donation" "$40 millones para la New World Symphony" and "Arison's gift should inspire others". NWS Artistic Director is quoted in one article as saying the gift was a "huge vote of confidence…" and "will be an enormous boost for the future of classical music here in Miami and around the world for many generations to come."

The New World Symphony family congratulates Lin Arison on this new honor and continues to value her contributions to NWS and the broader Miami arts community.
Posted in: From The Archives, In the News, Patrons
---