News
September 4, 2023
The Sounds of Summer 2023
Where in the world have NWS Fellows and alumni been this summer? ALL OVER! They've traveled near and far to perform, teach, learn and reunite with friends and colleagues. Here are some of their exciting adventures. Click here to plan when you'll see them in Miami Beach.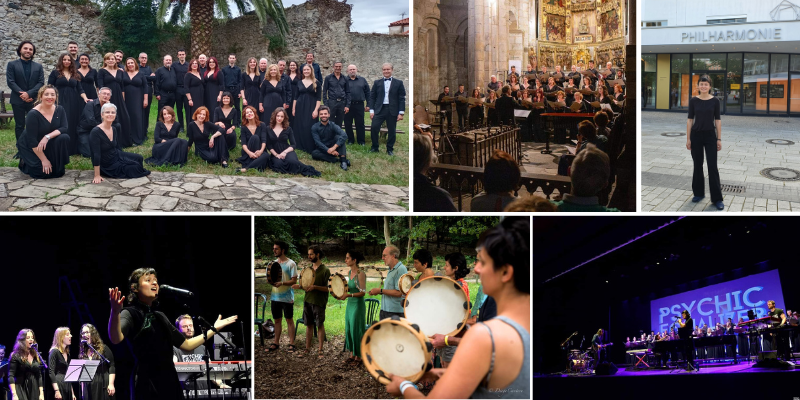 Audio/Video Fellow India Hooi spent the summer in Europe, performing two concerts with her band Psychic Equalizer and singing with the choir Camerata Coral de la Universidad de Cantabria in her adopted home country, Spain. She also attended the Audio Engineering Society convention in Helsinki, Finland; spent an amazing week learning from and assisting the audio engineers at the Berlin Philharmonic and Teldex Studios in Germany; and went to the folk music festival Gran Bal Trad in the mountains of north Italy to learn traditional instruments, songs and dances from around the world.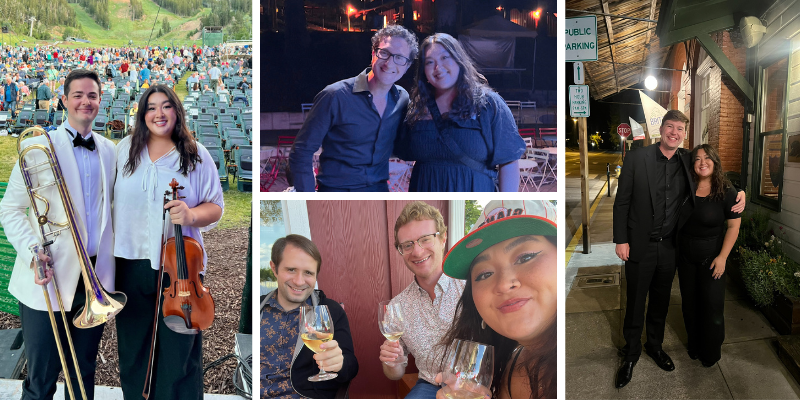 Violin alum Sabrina Parry traveled first to Fayetteville, Arkansas to play with the Artosphere Festival Orchestra, where she performed with many current and past NWS Fellows (pictured here after performing Respighi's Roman Trilogy). Another highlight of her time there was playing at the Crystal Bridges Art Museum, and walking through the exhibits between rehearsals. Cello Fellow Hana Cohon and I especially enjoyed about 120 seconds in Yayoi Kusama's Infinity Mirror Room.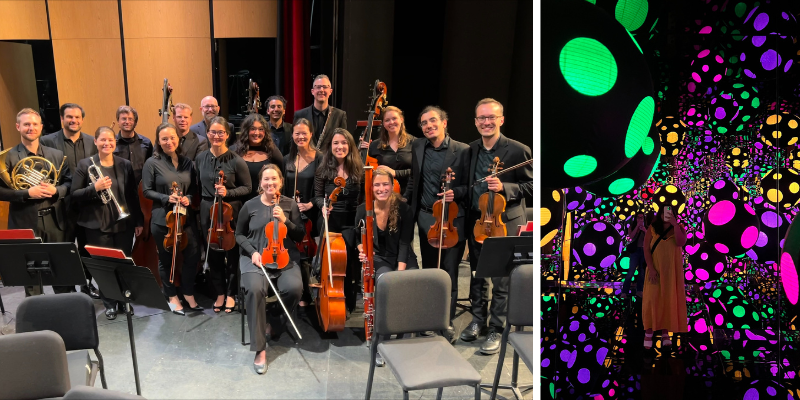 In June Sabrina went to Jacksonville, Oregon to join the Britt Festival Orchestra for NWS alum Teddy Abrams' final season. She and other Fellows enjoyed exploring the local wineries, meeting many who have also been at NWS at some point, and getting to know a wonderful community. 
While visiting family in her hometown of Salt Lake City, Utah, Sabrina was able to play a few concerts with the Utah Symphony as a part of their residency at the Deer Valley Music Festival. Sabrina recently accepted a one-year position with the Louisville Orchestra.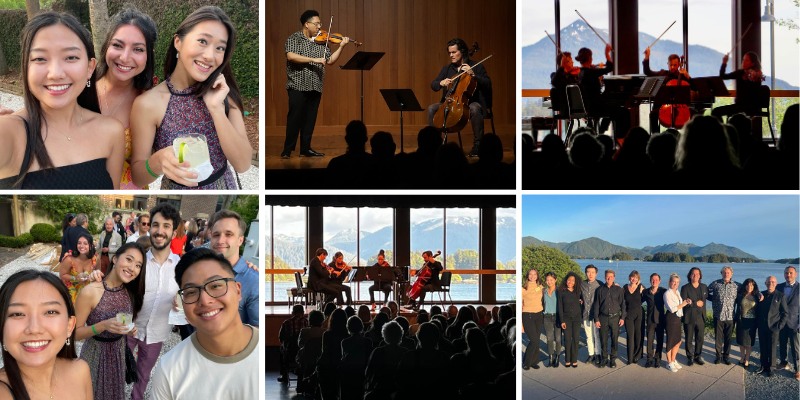 Cello Fellow Jessica Hong attended Spoleto Festival U.S.A. with many of her NWS colleagues. "We had such a wonderful time playing such fantastic music and I also really enjoyed watching my colleagues perform in other shows I wasn't involved in as well."
Violin Fellow Minglun Liu, Cello Fellow David Olsen joined alums Alex Gonzalez (violin), Christina Choi (violin), Camila Berg (viola) and Martin Sher—NWS's Senior Vice President of Artistic Planning and Programs—at the Sitka Music Festival in Alaska.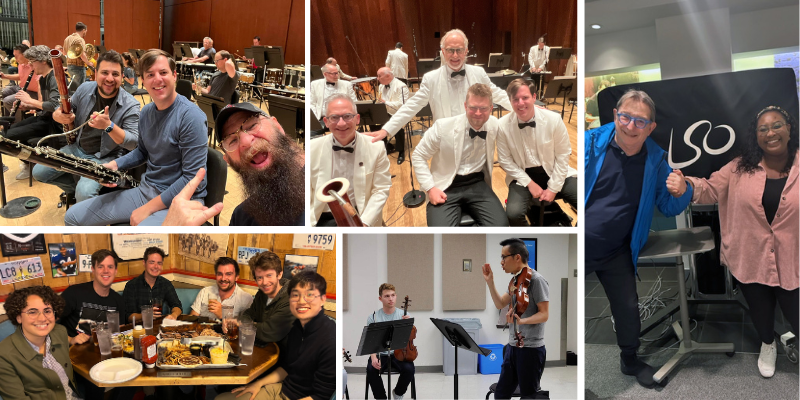 Second-year Bassoon Fellow Brendon Sill played with The Cleveland Orchestra and Atlanta Symphony for their summer seasons. Before that, he was involved with the NWS Connect residency program, where he worked with both Nashville Symphony musicians and their Accelerando students.
Viola Fellow Seth Van Embden studied at the Tafelmusik's Summer Baroque Institute in Toronto, Canada, and alum Chelsea Sharpe (violin) reunited with Michael Tilson Thomas while playing with the London Symphony.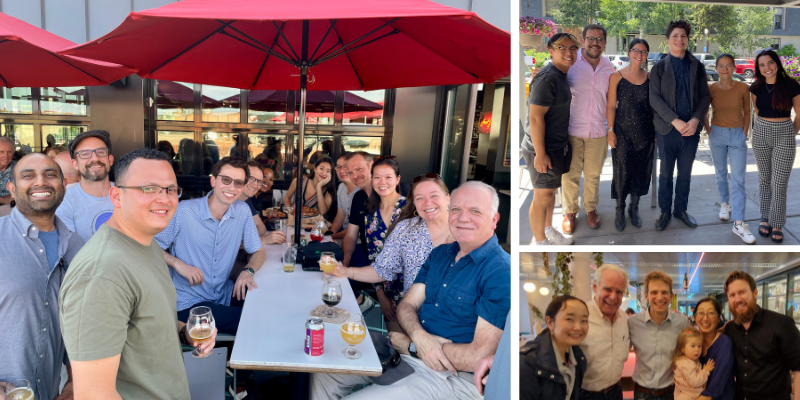 NWS Fellows, alums and staff also reunited at the Colorado Music Festival and Aspen Music Festival, along with violinist Augustin Hadelich. NWS President and CEO Howard Herring traveled to Norway, where he met up with two alum couples who now perform with the Bergen Philharmonic: Yumi Sagiuchi Shultz (viola) and Martin Shultz (violin), Jane Choi (violin) and Tristan Sutton (bass) with daughter.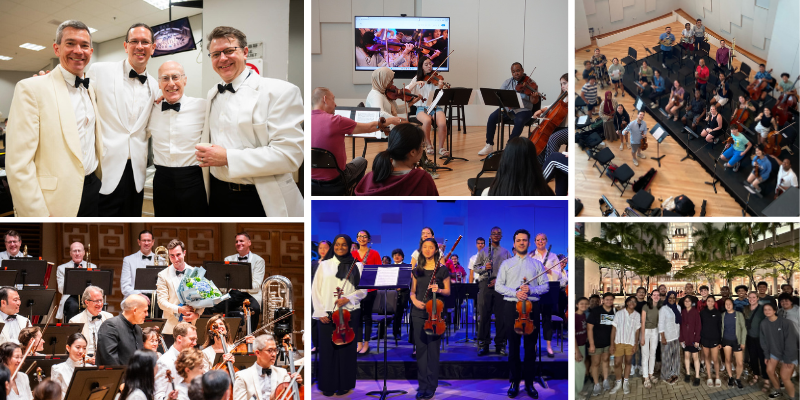 Alums Chris Martin (trumpet), George Curran (bass trombone) and Ryan Roberts (oboe/English horn) enjoyed a successful tour of Asia with the New York Philharmonic. And Christopher Robinson (violin) and Corbin Castro (horn) returned to the New World Center for another summer session of their Virtual Inclusion Artist (VIA) Academy, where NWS Fellows, alums and staff mentored students from remote and underrepresented communities to provide access to instrumental skill training and broader outlooks on their future career decisions.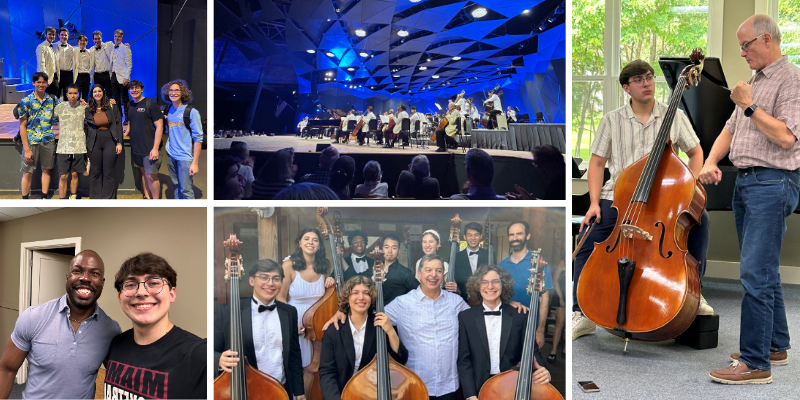 NWS College Track Mentorship student Brandon Garcia enjoyed a summer at Tanglewood, where he studied with bass players from the Boston, National and Dallas symphonies and Philadelphia Orchestra. He said it's been "the busiest yet most rewarding period of my life. Having six three-hour long rehearsals every week has really taught me the physical and mental strength needed to become a professional orchestral musician, and I am beyond excited to keep moving forward on this path."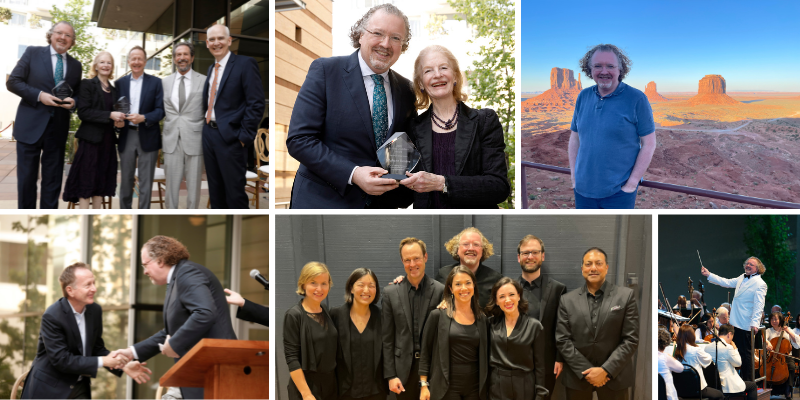 NWS Artistic Director Stéphane Denève spent a lot of the summer on the western side of the country, where he was honored at the Celebrate Colburn gala held at Los Angeles's Walt Disney Concert Hall. As the Artistic Honoree, Stéphane was celebrated for his significant contributions to music education and the performing arts.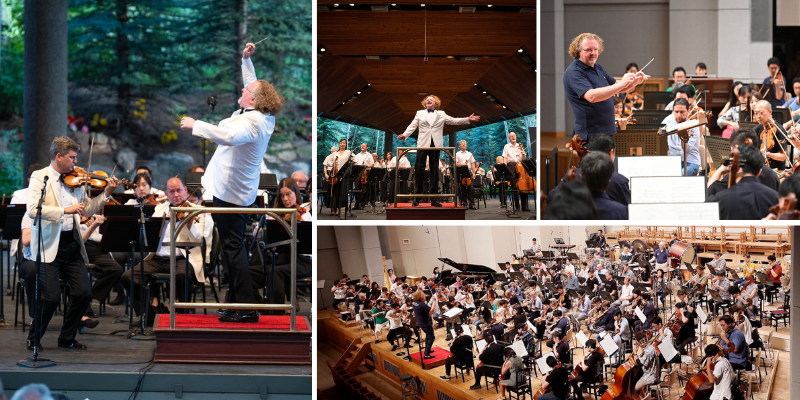 He also connected with NWS Fellows and alumni when performing at the Hollywood Bowl with the Los Angeles Philharmonic, Santa Barbara's Music Academy of the West, Bravo! Vail Festival with The Philadelphia Orchestra and violinist James Ehnes, Grand Teton Music Festival and Sun Valley Music Festival.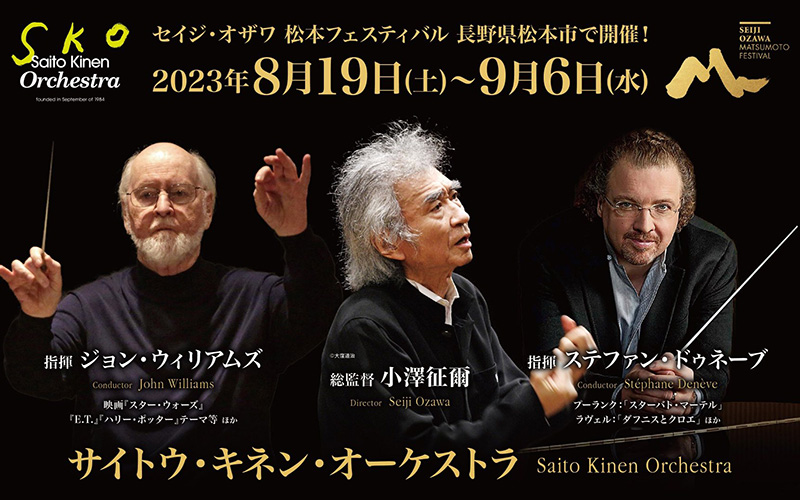 Most recently Stéphane has been in Japan at the Matsumoto Festival, where he shared the stage with Seiji Ozawa and John Williams.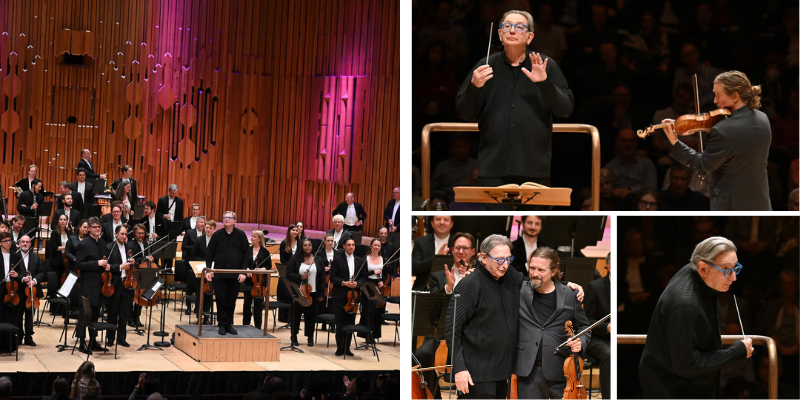 Michael Tilson Thomas, NWS Co-Founder and Artistic Director Laureate, traveled to London earlier this summer for two all-Brahms concerts at the Barbican Centre with violinist Christian Tetzlaff, pianist Sunwook Kim and the London Symphony Orchestra (LSO). As its Conductor Laureate, MTT was said to have made "Brahms' notes glow" (The Guardian).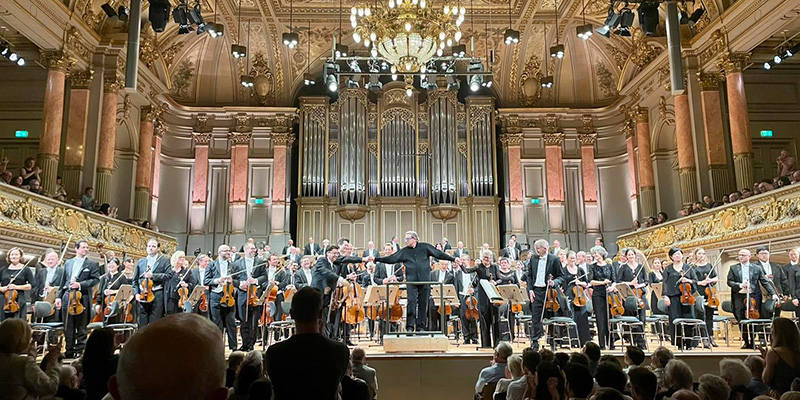 He later traveled to Switzerland to lead the Tonhall-Orchester Zürich in Mahler's Sixth Symphony—his first time performing with the ensemble.
Posted in: Alumni, Denève, Fellows, MTT
---