News
January 20, 2017
Thomas Carpenter: Solo Spotlight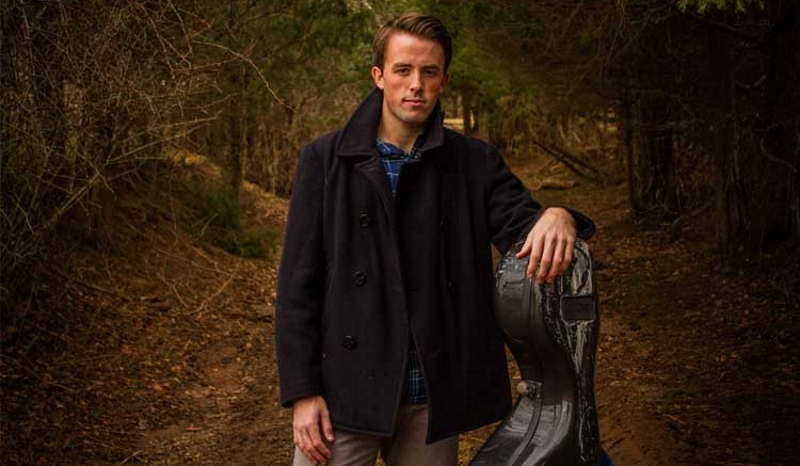 Thomas Carpenter is a second-year Cello Fellow at the New World Symphony. On Monday, January 23, at 7:00 PM, he presents "Schubert and the Cello" in the SunTrust Pavilion at the New World Center. We asked him to share his thoughts on this concert experience.
---
I had different inspirations for performing an all-Schubert program. One of the main ones was to show how Schubert's music and, in particular his works including the cello, show off the instrument's vocal and virtuosic possibilities. Since Schubert was considered to be one of the best vocal composers and the cello has one of the closest ranges to the human voice, I thought it would be interesting to show how these relate to each other.

In addition, it was inspiring to consider the intimacy that is created by performing in a space such as the SunTrust Pavilion. Schubert wrote many works to be performed in smaller venues and not for large concert halls. His music is perfect for a space with this design.

In terms of the specific pieces I wanted to play, the Arpeggione sonata is one that I have always loved. It is not only a beautiful piece of music, but it also combines both expressive lyricism and virtuosity. This work was originally written for the Arpeggione, an instrument which has six strings. Since the cello has only four strings, the job of the cellist becomes a little more difficult! I will be performing this piece along with Dean Whiteside, the Conducting Fellow here at the New World Symphony. We have had a really enjoyable time preparing the piece.

The Piano Trio in B-flat major is one that I thought would pair nicely and give some contrast to the Arpeggione sonata. It is a larger scale work that has a bit more of a boisterous feeling to it. I wanted to also include a few colleagues and friends in the performance by including John Wilson (piano) and Alex Lee (violin). I am very excited to be sharing this evening with you all.
---
---
Note: Six years ago this week, Franz Schubert was also fea­tured at the all-Schubert con­cert for the New World Center grand opening, on January 27, 2011.
Posted in: Composers, Concerts, Fellows
---