News
May 17, 2018
Transmuse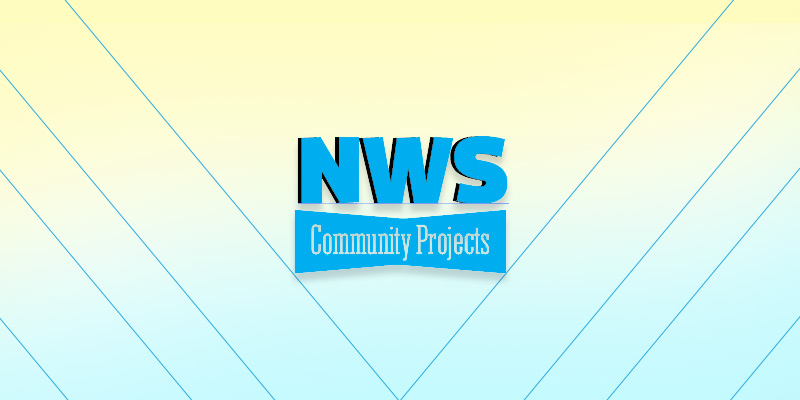 The Fellows of the New World Symphony, America's Orchestral Academy took place in the first Community Projects week in April as part of the curriculum of their fellowship, allowing  them to pursue musical activism with their own original initiatives in the South Florida community. These special projects will guide their continued development, building on their entrepreneurial curriculum with Northwestern University's Kellogg School of Management, while demonstrating music's ability to have a positive impact on the community, and benefitting many South Florida programs and businesses. Transmuse, held on Saturday, April 21, was third-year Clarinet Fellow Zach Manzi's project.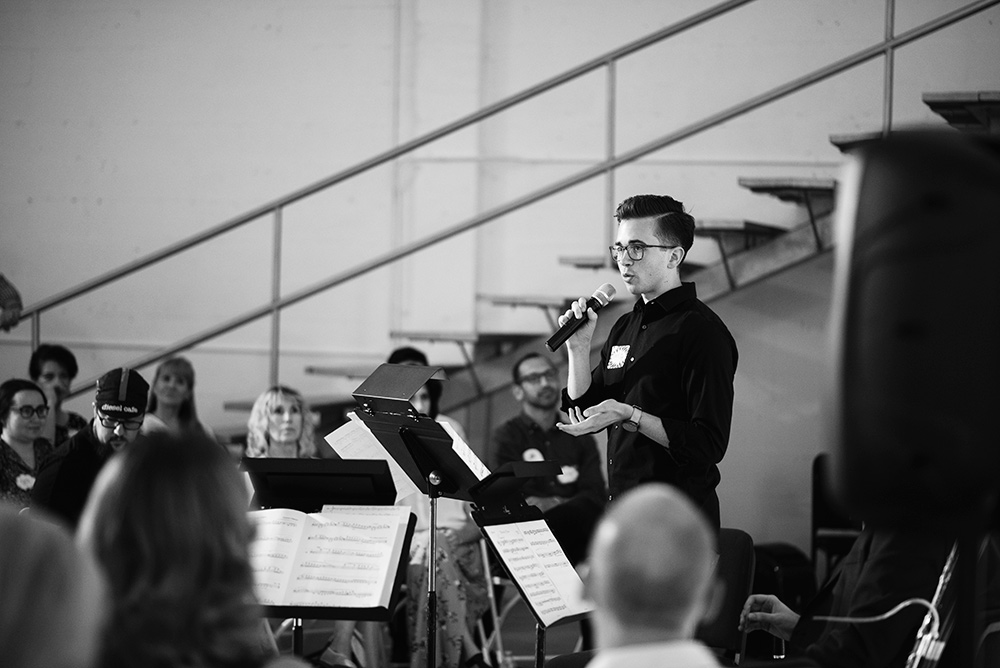 In the last few years, transgender people have been subjected to civil injustices very prominently in the public eye, from North Carolina's Bathroom Bill to the U.S. military ban. As an LGBTQ person, I watched this unfold with a confused outrage, first because I could not understand this bigotry and second because I felt unsure how to respond in a way that would make a positive difference, and not just risk perpetuating disgust, fear and hatred on social media. Rather than respond to these injustices with unproductive and polarizing actions, I wanted to find a way in which I could start a dialogue that might engender empathy among people who have no idea what it means to be trans––that trans people are just people, people who deserve to express who they authentically are, even if we cannot fully understand their experience. Being a musician, in particular, I wanted to respond with music, and to use it as a platform to tell the stories of trans people, whose voices are strong and seldom heard. Also, my lifelong interest in pursuing journalism, to hear people's stories and write about them, strongly influenced the direction we took this project. Everything in this project, and all my work, revolves around connecting people to one another through music.
It was challenging at first. We didn't feel that we could just jump into the transgender community and start asking questions. We realized we wouldn't be successful in trying to help without a trusted navigator from the trans community, who knew the purity of our intentions and could help us cross that trust divide.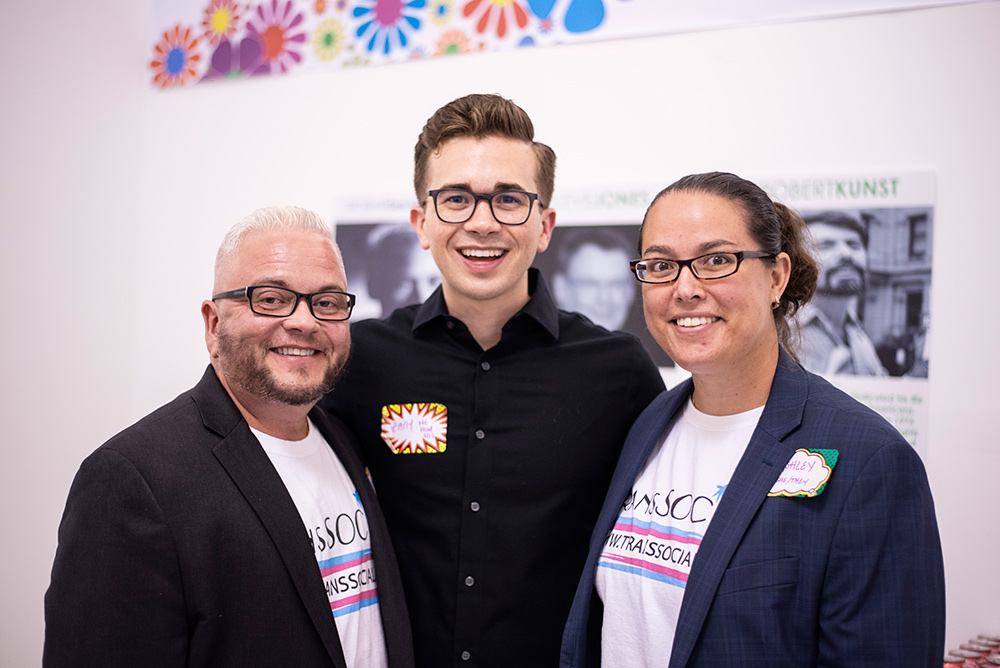 Enter Ashley and Morgan Mayfaire, the co-directors of TransSOCIAL, a network they founded to help provide the LGBTQ community with centralized access to information––from navigating name changes to a list of LGBTQ-friendly health practitioners––resources and social engagement. They were incredibly welcoming and thought using music to raise visibility for trans issues was a compelling idea. They became our partners and together, we began to develop what became Transmuse.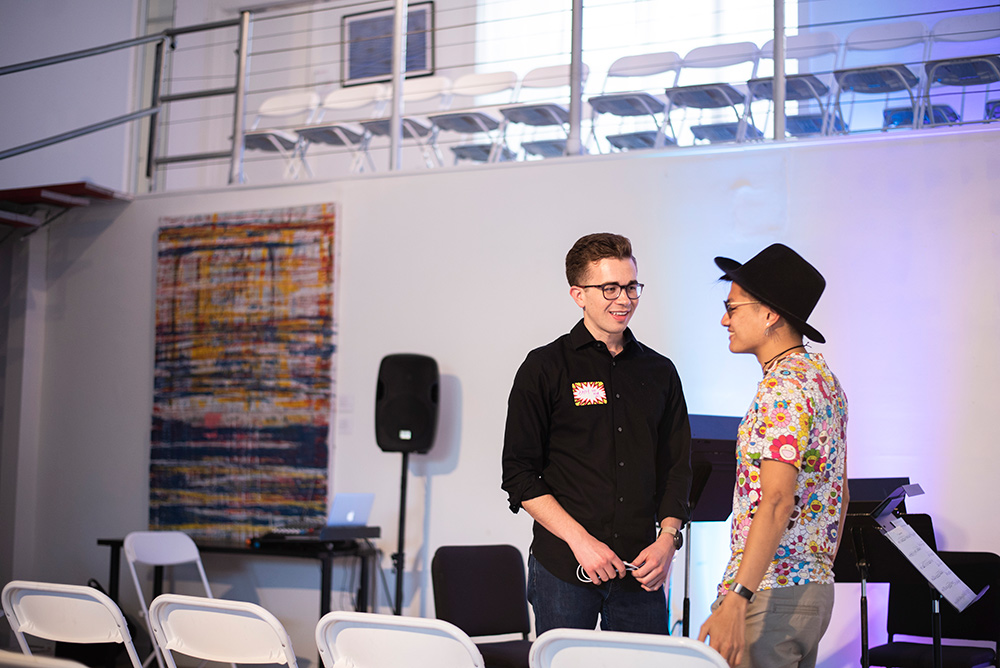 Ashley and Morgan's approach to helping us find the right voices for Transmuse was to invite us to events, so we could talk to and learn directly from people in the trans community. Starting with those introductions, we were thrilled to find an expanding, welcoming embrace from even more people across the community. 
We were initially surprised to learn what a rich spectrum the trans experience encompasses, even more so than people who identify with another letter from LGBTQ. Being transgender adds a layer of complexity relative to being just lesbian, gay or bisexual because it has gender identity implications. "It's a goal for many trans people to blend in," we were told, so the community is not necessarily inclined to band together or make themselves visible, to draw attention to themselves in other ways. Because of this, in planning our collaboration, Ashley and Morgan thought the trans community would really benefit from an event that would be designed to bring it closer together.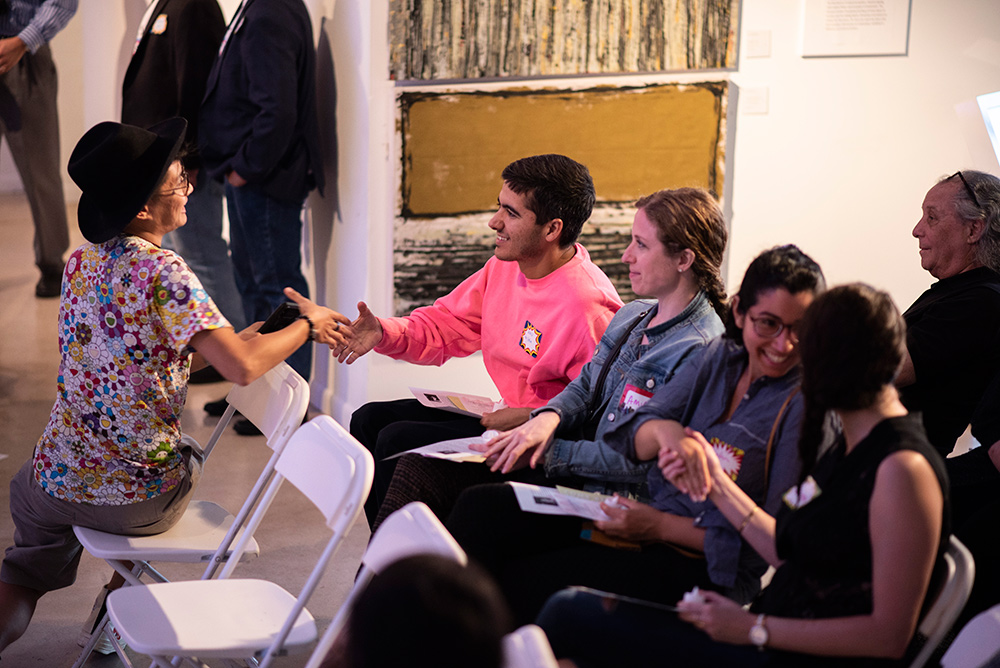 Our goal became to create a musical experience that would celebrate trans people in an effort to uplift and strengthen their community. Our general concept was to host a performance through which we could feature stories told by individual trans voices and music selections that would amplify the impact of their words. We decided to reach out to people we had met, to ask if they would sit down with us be interviewed about their life stories. Six people, some reluctant at first, agreed. We sat with each person, from 30 minutes to an hour, and listened to whatever they wanted to share with us about themselves.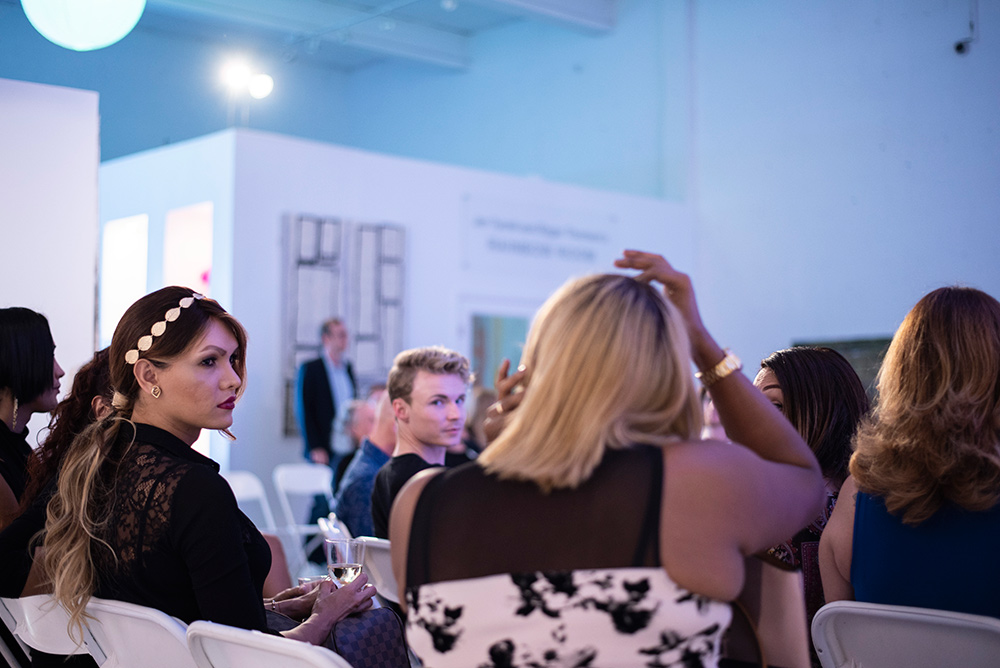 For some, the interview caused their personal flood gates to absolutely burst open, like they had been waiting for an opportunity to tell a stranger their stories. Others had been sharing their stories for years, and whose narratives yielded clear and incredible life lessons. We could never have imagined the diversity, nuance and incredible challenges trans people face every day. It was especially inspiring, in light of their moving and sometimes very tragic stories, however, their optimism was uplifting; every single person we interviewed expressed a faith in a better future for themselves and the world.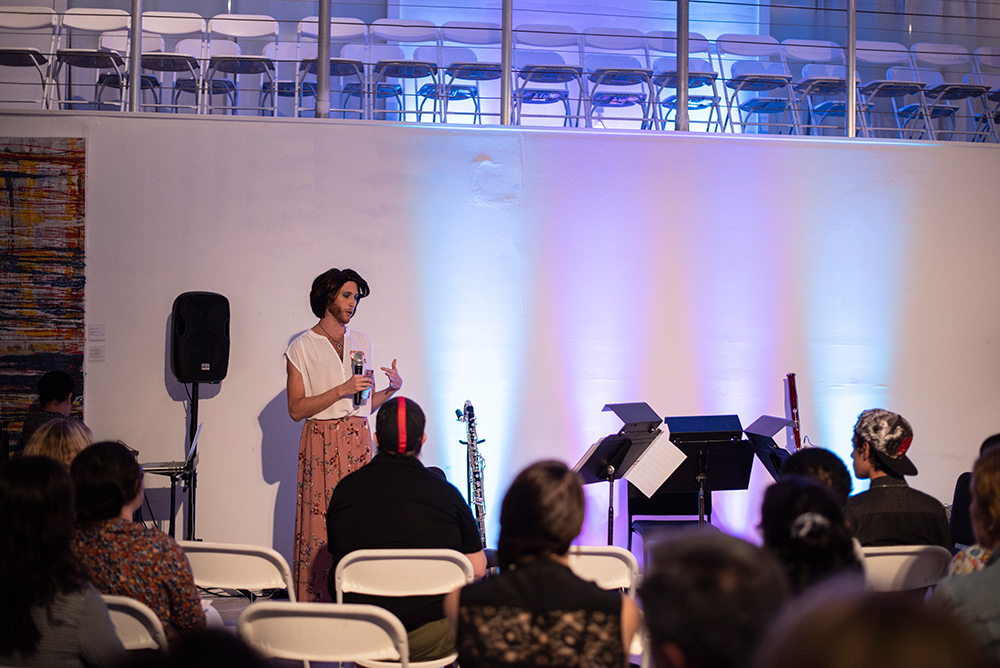 I walked away from each interview refreshed and inspired, with a renewed belief in life and my own future. As a musician, I cannot think of a better way to get inspired artistically than by connecting with people who have struggled, prevailed and continue to tackle life's challenges. As we developed the musical program, we took inspiration from each person's stories, personalities, and life philosophies to choose a piece of music that we would perform. The music ranged from Bach to a newly commissioned piece by Mina Kaiser, a composer and trans woman based in Duluth, Minnesota. If we had had more time and resources, ideally, we would have started entirely from scratch with trans composers writing pieces inspired the words of our storytellers, but we and our audience were still very satisfied with the way things turned out.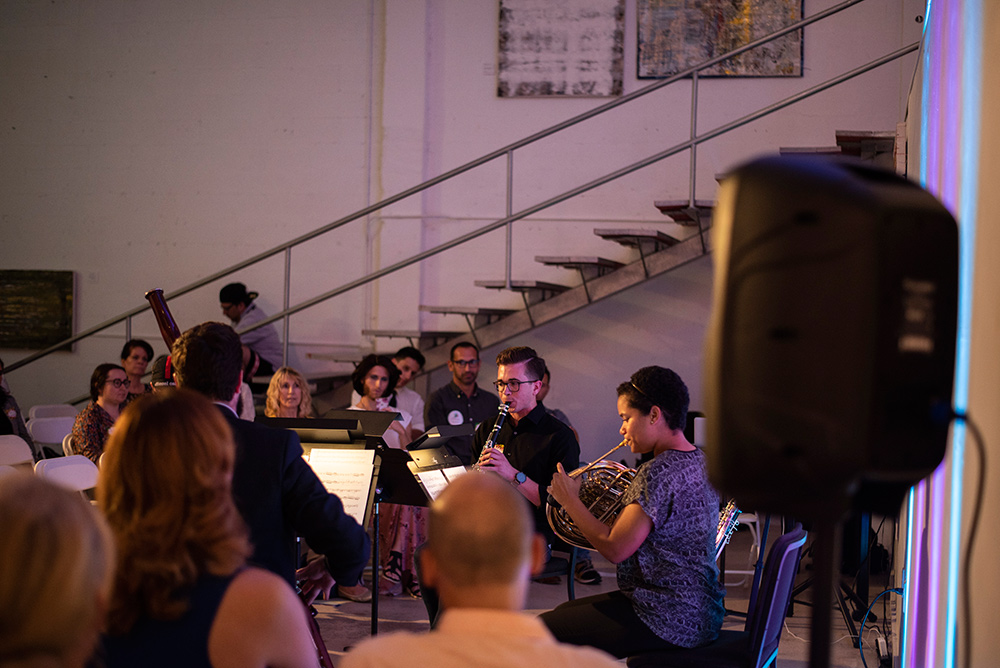 The event finally arrived and we were thrilled to see it come to life! We started by playing the audio interview of each story, followed by words about the music and the performance. During the final piece, we asked everybody to light pink and blue (trans flag colors) electronic tea lights in honor and memory of all the trans people who have been lost, especially Chay Reed, a trans woman who was murdered in Miami exactly one year before, on the exact date of our performance.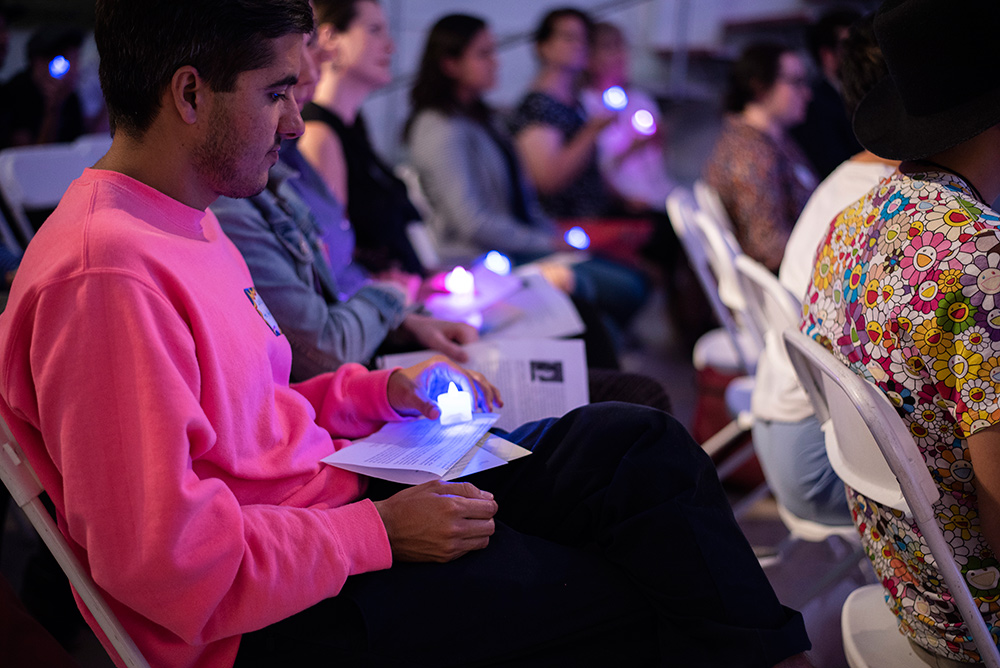 Our audience was made up of people from the LGBTQ+ community and also people who knew very little about the trans experience. We had positive feedback from both sides. Some trans people told me they gained a new perspective on their own experience as a result of hearing the other people's stories. Cis people who knew little told me they learned from the experience. My mom, who understood little about the trans experience, could not stop talking about the incredible people she met at the performance throughout the entire weekend she was visiting me. Many people told me they loved hearing the music and that they really felt the connection between the music and the stories.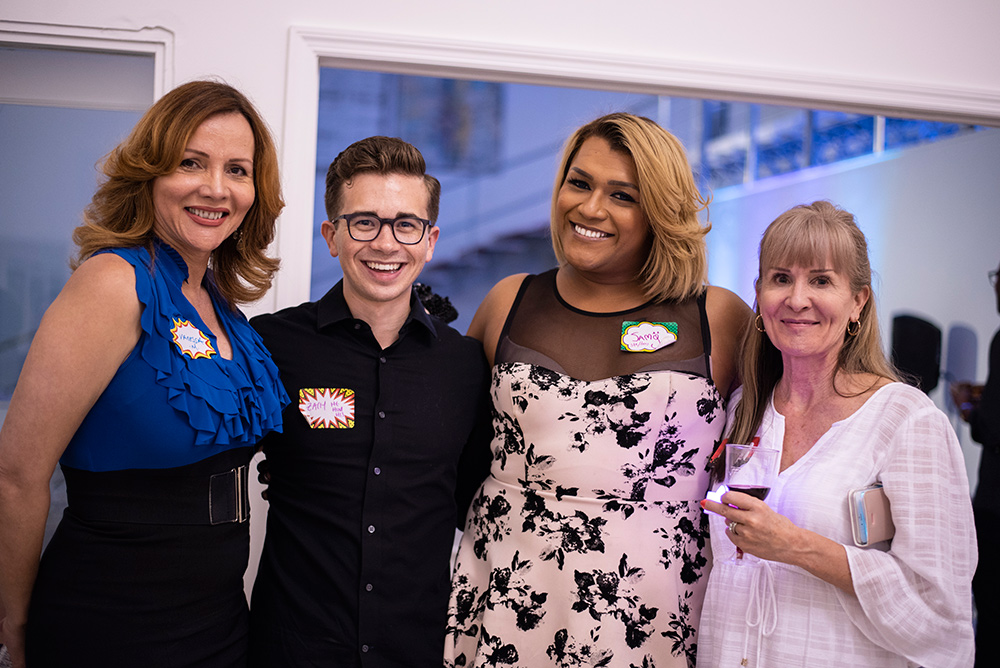 Overall, the Transmuse team, including Morgan and Ashley, deemed the event a success on many levels. First, we brought stories about trans people to light, which would never have otherwise been shared with the trans and cisgender people who were assembled. Since our primary goal was to create a space for trans people to connect with one another, we accomplished that, plus we opened the circle of engagement beyond the trans community. Through the power of these stories and the music that matched the personalities of the storytellers, we created more empathy for the trans journey among people who are not trans. Simply by hearing stories about these people as people, and not just a faceless unspecific group being subjected to injustice in the media, we saw the hearts of cis people in our audience begin to open. And finally, we used music to connect human beings. Although our other successes could have feasibly been reached without music, music is the magical element that created connection, understanding and that heightened the impact.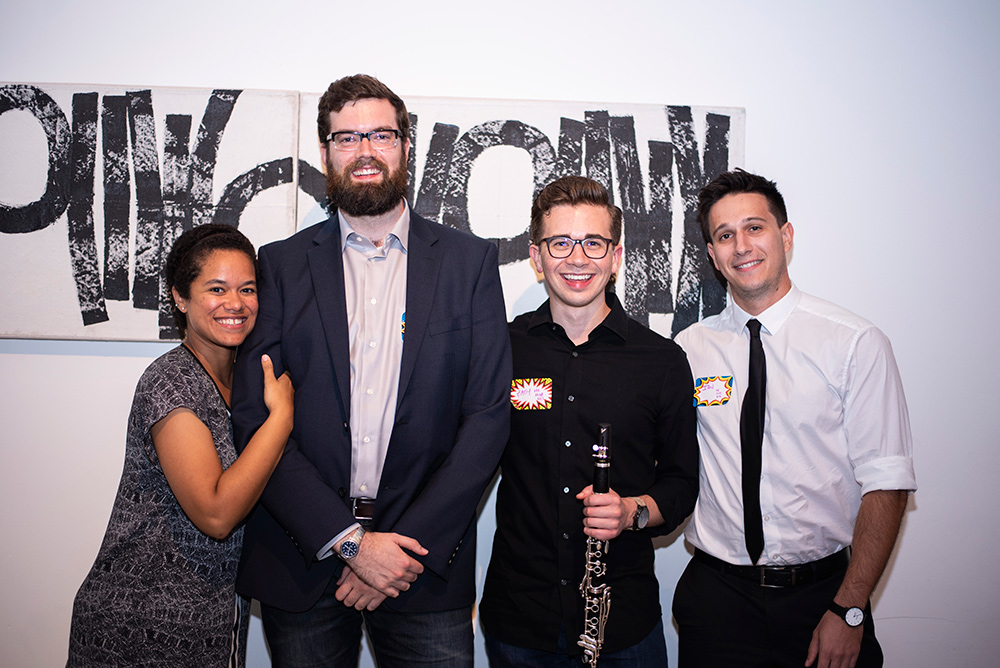 This project was meaningful to me and my creative team of Fellows because we connected with people who we otherwise would not have in a way that was emotionally impactful, which is why we hope this event will continue and evolve. Even though I'm now a New World Symphony alumnus, I plan to seek out grants or resources to produce a Transmuse 2019. To help inform a future iteration, we are now gathering feedback from our interviewees feedback about their perspectives and to learn how we can improve the experience for next time. I'm going to solicit feedback from audience members to see how their experience can be improved as well. We have learned a ton about how to produce this program, but we would like for the process to be more streamlined next time. 
I want to thank several people for supporting this project. First off, thank you to our partners at TransSOCIAL, the people at our beautiful venue Pridelines, and the supportive staff at New World Symphony. Thank you especially to Ashley & Morgan Mayfaire, Matthew Anzueto, Marte Siebenhar, John Kieser, Jouseph Sliba and Siggi Bachmann. And finally, to our six powerful trans storytellers, thank you for inviting us into your lives and sharing so openly. By being who you are and having the courage to share your story, you have already helped and uplifted people in ways you cannot imagine, and I am personally so grateful to have spent time with you. Until next time!
Follow Zach at zachmanzi.com.
Event photography by Kristin Pulido. 
Posted in: Community Engagement, Fellows
---