News
July 31, 2019
Trumpet alumnus entertains at San Diego Comic Con
Last week recent trumpet alumnus Mark Grisez appeared at San Diego's Comic Con, resuming his beloved role as SDCC Trumpet Guy.
Mark has performed beloved theme songs for the convention's attendees for the last three years. Devoted to fans of comics, movies and science fiction, San Diego's Comic Con draws upwards of 130,000 attendees each year. And Mark is bringing smiles to everyone, one escalator ride at a time.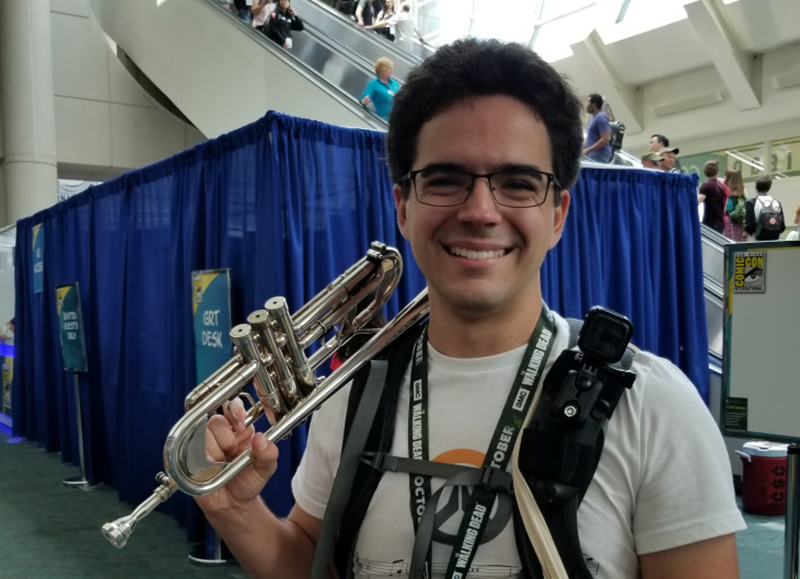 Mark at the 2018 San Diego Comic Con, photo by Beatriz E. Valenzuela/SCNG
"For me, music is about connecting and relating," said Mark. "People taking part in a musical activity together—listening to an album, playing in an orchestra, singing around a fire—are on some level opening up to one another, showing who they are under all the words, labels, 'shoulds' and 'oughts.' That's a beautiful space to share with others; it's what I love so much about playing at Comic Con and what I hope to nurture everywhere I perform."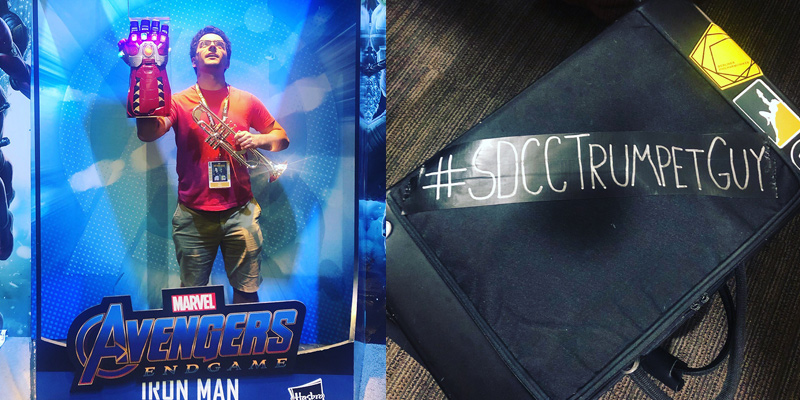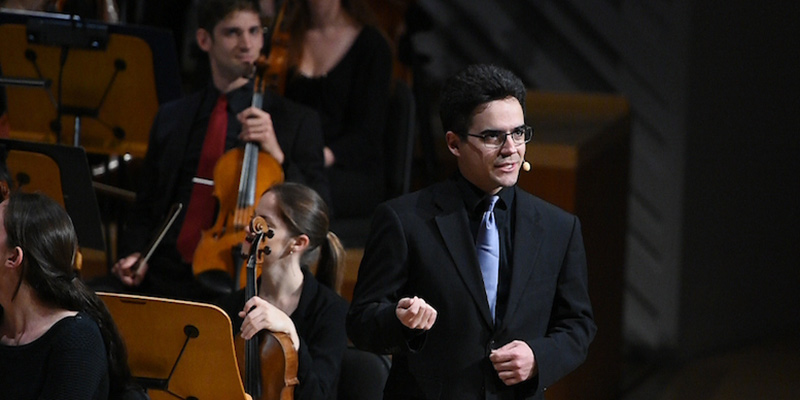 Mark presenting at Double Take: The Human Effect, photo by Gregory Reed
As a NWS Fellow, Mark explored the role of artists through performances like Double Take: The Human Effect, and built an online community in The Curious Musician, where he continues to examine new ideas about art, music, stories and the human spirit in educational and entertaining ways.
"I love it when people respond to new ideas with an exuberance of their own, and it's out of those conversations and relationships that we can make real change in the world."
---