News
August 4, 2016
Tune with a View: Symphonic Sounds amid Scenic Splendor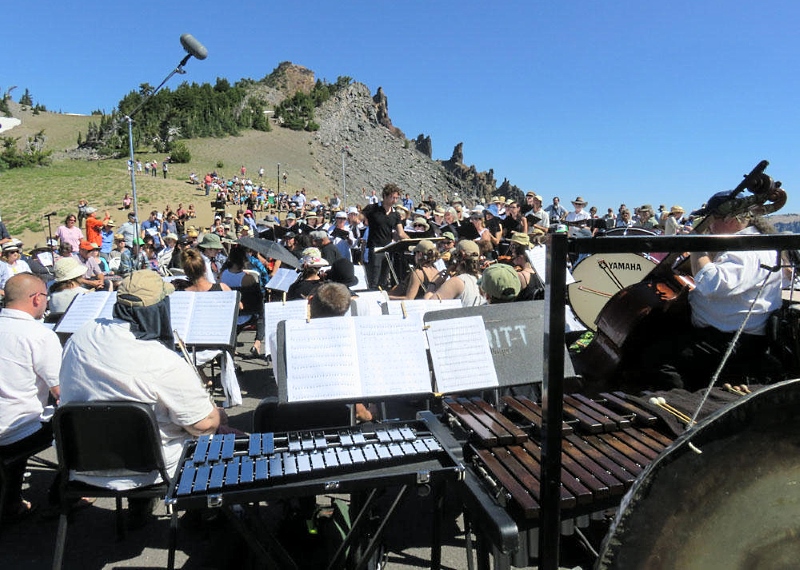 Summer music festival audiences may be lucky enough to experience visual as well as musical inspiration when outdoor venues afford them the view of, for example, the majestic peaks of the Rocky Mountains or the Swiss Alps. But New World Symphony conducting alumnus Teddy Abrams took this up a notch.
Abrams is Music Director of the Louisville Orchestra, but during the summer, since 2014, Abrams has also been Music Director of the Britt Festival, located in Jacksonville, in southwestern Oregon. And as a special pre-festival event, Abrams led the Britt Orchestra in an innovative world premiere piece commissioned by the Britt in celebration of the National Park Service's Centennial year, and performed at Crater Lake National Park. The work inspired by the park and composed by Michael Gordon is entitled Natural History, and was performed overlooking the lake on Friday and Saturday July 29 & 30.

To play Gordon's composition, the 40-member Britt Orchestra was joined by a large chorus, a tribal drumming circle from the Klamath Tribes and an extra brass and percussion section from Southern Oregon University. Additional ensemble performances also took place at various locations around the lake. And the timing was fortuitous as a large wildfire threatens the western portions of the park, but the musical events went on as scheduled.
Teddy tweeted: "Hard to contain enthusiasm for our Fri/Sat @brittfestivals musical installation at @CraterLakeNPS w/ 200+ musicians"

Click here to read a review
Click here to read about the Crater Lake project and press release archive
Click here for Teddy Abrams on Twitter
---
Seven New World Symphony alumni also are playing for Abrams at the Britt, including 2016  alumna Rosanna Butterfield, joining former section-mate 2015 alumna Meredith McCook in the cello section. Harp Fellow Julia Coronelli joins them in Oregon, as well as Violin Fellow Sarah Peters. Sarah will be doing an NWS Instagram takeover this weekend from the Britt.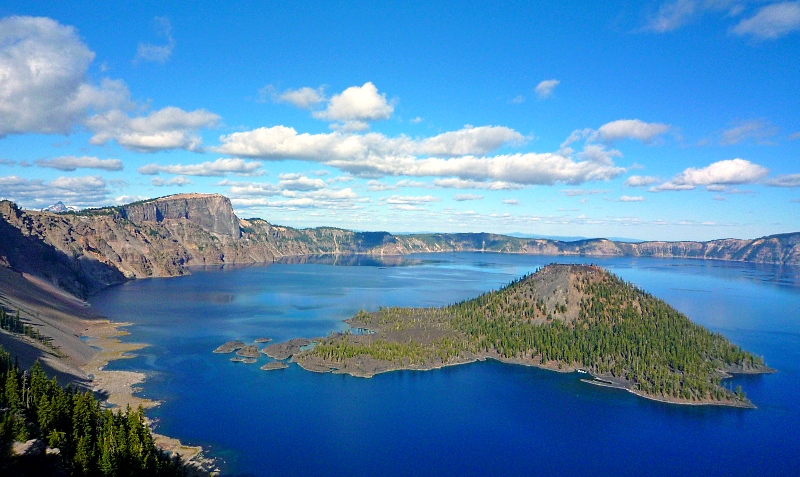 Photo at top by Tom Banse, courtesy of Northwest News Network
Posted in: Alumni, In the News
---