News
March 16, 2017
Two Composers, One Soloist, Maximum Percussive Inspiration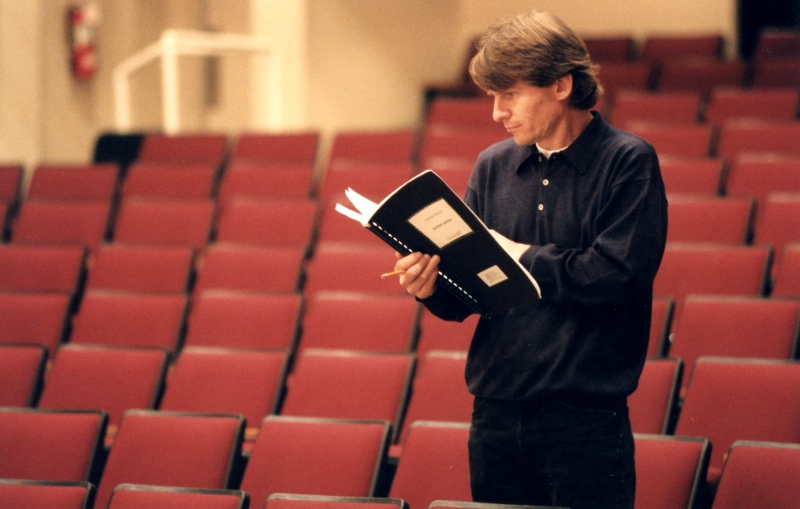 Have you wondered why NWS calls this Sunday's concert a Percussion Consort? Well, the Merriam-Webster Dictionary defines the word 'consort' as including "a group of singers or instrumentalists performing together" and "a set of musical instruments of the same family."



Both would apply to the weekend performance. For the 'family of instruments' the concert will feature two fascinating works each played by four New World Symphony percussionists. And for the group dynamic definition, cellist Joseph Johnson joins the Fellows in his NWS performance debut – he is also coaching and giving lessons on this visit as he has during the past two seasons, and back to 2011 as well.



And another percussion coach is here to give lessons this weekend. Shannon Wood, an NWS alumnus from 1994-95 (and member of NWS South Beat Percussion), is Principal Timpani of the St. Louis Symphony. Although he is here mostly to work with our Timpani Fellow one-on-one, he will also be attending rehearsals for the Percussion Consort.
---
The first featured work, Tan Dun's Elegy: Snow in June, had its world premiere in New York in 1991. Its first performance by NWS was for a chamber music concert in December 1999. This weekend's conductor Michael Linville (then Coaching Assistant, and now Dean of Chamber Music and Fellow Development) led the concert then as he does now, 17 years later. Tan Dun also won an Academy Award for Best Original Score for the movie Crouching Tiger, Hidden Dragon in 2000.

The second work on the program is Steven Mackey's It is Time for Percussion Quartet. That piece had its world premiere at Carnegie Hall in New York in March 2010. This weekend will be the New World Symphony's first performance of the work.
And Steven Mackey will be at NWS this weekend, coaching the ensemble during rehearsals and introducing the piece from the stage at the concert.

---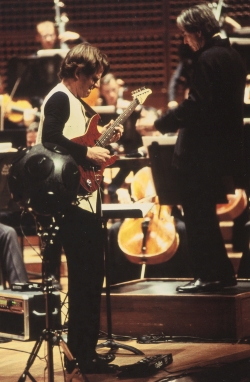 Mackey has been an important figure in NWS history even though the orchestra will have only performed a half dozen of his works over the years. At a concert series in October 1998, he attended the rehearsals and performances of his Eating Greens, conducted by NWS Artistic Director Michael Tilson Thomas.

In April 2000, for the American Music Festival, Mackey was soloist on electric guitar for the world premiere of his work Tuck and Roll by MTT and NWS. The festival and work were repeated by Mackey and NWS at MTT's San Francisco Symphony Davies Hall that June. Tuck and Roll, along with Lost and Found (world premiere by MTT and SFS in 1996) and Eating Greens, were recorded and released as a CD by NWS in September 2001. That recording won the German Music Award for Best World Premiere of the Year.

In October 2006 at the Grand Opening of the Arsht Center in Miami, MTT led New World Symphony in another Mackey world premiere, Turn the Key, which was among the works NWS performed that season that earned the ASCAP first place award for Adventurous Programming.
---

CLICK HERE FOR INFORMATION & TO BUY TICKETS TO PERCUSSION CONSORT SUNDAY MARCH 19.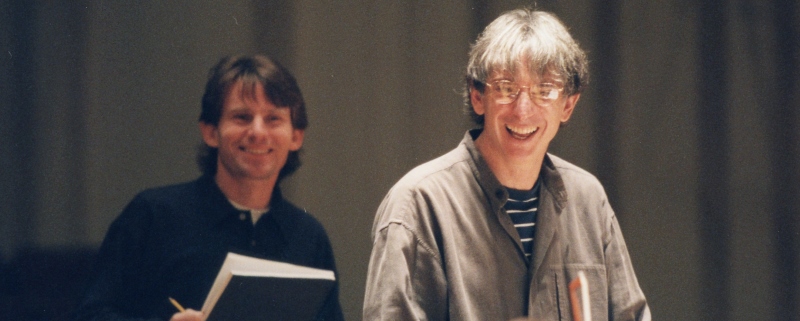 Color portrait of Steven Mackey by Alice Arnold.
Photo of Shannon Wood by Jo Winstead.
Photos courtesy of the New World Symphony Archives.
Posted in: Composers, Concerts, From The Archives, Guest Artists
---