News
November 29, 2016
Two NWS Alumni Are Visiting Faculty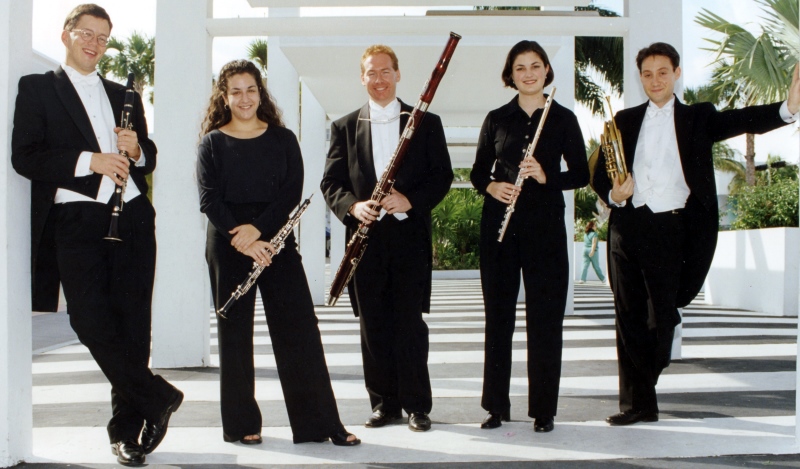 This week, the visiting faculty members in residence at the New World Symphony include two prominent NWS alumni.

Elizabeth Rowe (flute 1996-1998) (above, second from right) has been a mem­ber of the Boston Symphony Orchestra since 2004 when she won the Principal Flute position. As an NWS Fellow, Elizabeth was one of the winners of the Concerto Competition and performed at the Concerto Showcase in March 1998. She is also married to NWS alumnus Glen Cherry who is a violinist for the BSO. This will be Elizabeth's fifth coaching residency since the opening of the New World Center in 2011. She also teaches at the New England Conservatory.

Click here to read an interview where she discusses practicing and auditioning.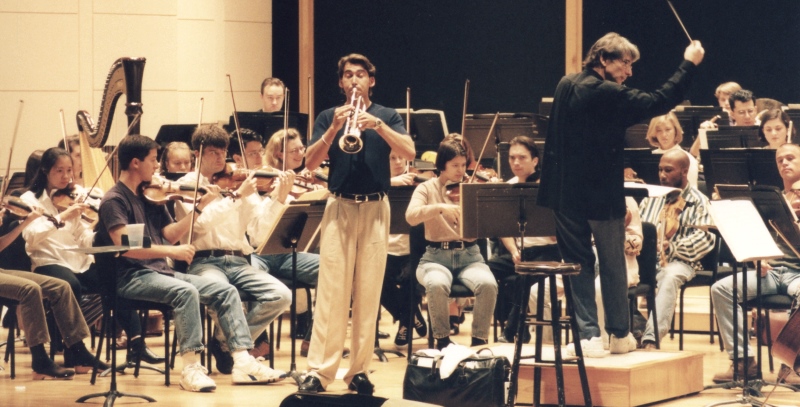 Paul Merkelo (trumpet 1991-1992) has been Principal Trumpet with the Orchestre Symphonique de Montréal since 1995. He also teaches at McGill University in Montréal. Paul was a guest artist with the New World Symphony as an alumnus. He performed at the 10th Anniversary Gala on January 31, 1998 with several other alumni; and he performed as soloist at the 10th Anniversary New York Concert at Alice Tully Hall on February 4, 1998.

Click here to check out Paul's website.
Click here for a discussion of Paul's latest recording with Kent Nagano.

While at NWS, Elizabeth and Paul will be giving lessons to individual Fellows, and classes to the flute and trumpet sections.


All photos courtesy of the New World Symphony Archives:
photos of Paul Merkelo January/February 1998;
photos of Elizabeth Rowe - quintet, November 1997; with Glen Cherry and NWS Personnel Manager, ca. 1998
Posted in: Alumni, Coaches and Coaching
---