News
October 10, 2019
Viola Visions' Nadia Sirota: Your Guide to New Music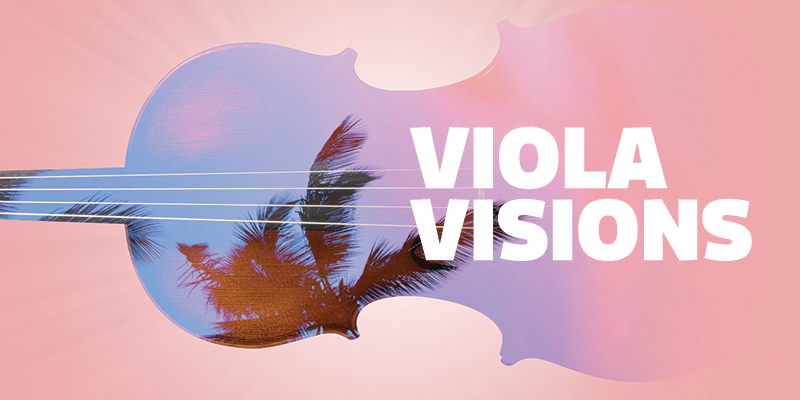 NWS's upcoming Viola Visions will feature Nadia Sirota – a powerhouse artist the Los Angeles Times calls the "maven of classical music makers."  As a recording artist, performer, Creative Partner to the New York Philharmonic, and award-winning podcast producer, she aims to open classical music up to a broader audience. And, whether she's on stage or on the air, people are listening.
Nadia's first podcast, Meet the Composer, was an enthusiastic tour through unpredictable music terrain and into the minds of today's most innovative composers. The Peabody Award-winning podcast went beyond CD liner notes to provide an engaging entry point into the exciting world of new music. "Each hour-long episode of 'Meet the Composer' was a colorful sonic portrait of one living composer…Sirota's conversational approach to interviewing and storytelling, along with her unbridled enthusiasm for her subjects, imbued the show with an entertaining, informative, accessible tone that appealed to music aficionados and the randomly curious." (Los Angeles Times)
"I want people to understand that these [composers] are human people who are alive and fallible and occasionally brilliant," she said. "And they have moments of genius and moments of total dorkdom." (NPR)
Nadia + Nico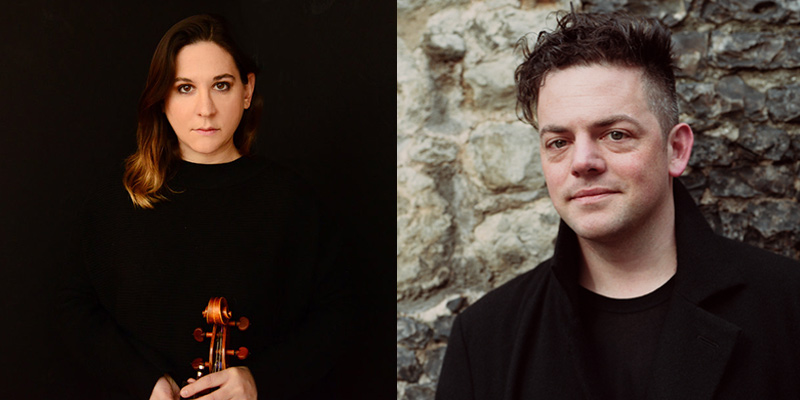 The podcast's lineup includes two of Viola Visions' featured composers: Andrew Norman and Nico Muhly. Nico will join Nadia onstage at Viola Visions on Oct. 17 for her performance of Keep in Touch, a work he wrote for her.
From the Los Angeles Times:
Composer Nico Muhly, Sirota's longtime friend, former Juilliard classmate and the subject of one "Meet the Composer" episode, said that when he listened to the podcast, the experience was similar to watching Sirota dissect and perform a new piece of music on her viola.
"The podcast is like a slowed-down version of her ability to understand what is going on in a piece of music and communicate it to an audience," Muhly said. "For me, what is interesting is that sometimes the podcast sounds a lot like conversations Nadia and I would have in our day-to-day lives. When she and I speak about music, it's pretty much shoptalk. But she manages to communicate it in such a way that you'll totally get it even if you're not a musician."
Stay Tuned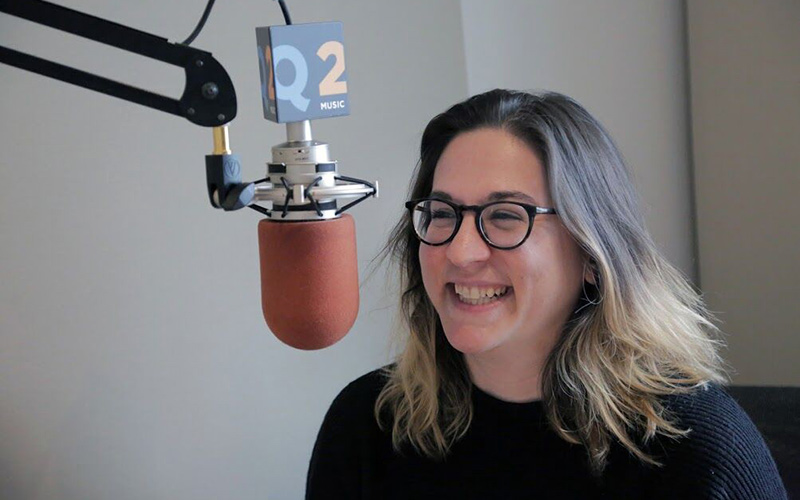 Photo credit: Kim Nowacki/Q2 Music
Nadia has a new podcast launching this fall – Living Music with Nadia Sirota. She describes it as a podcast and concert series that demystifies classical music, bringing its major players down to earth and into your headphones. Click here to be notified of its release. "Ever since 'Meet the Composer' ended, I've been waiting for a new show to fill the niche it left behind," said Joshua Barone of The New York Times.
Last January, Nadia gave a preview of Living Music with another Viola Visions artist, conductor Christopher Rountree.
Nadia at Viola Visions
Nadia Sirota's multiple appearances at Viola Visions include a performance with past and current Viola Fellows, and Nico Muhly's Keep in Touch. Click below for tickets and live-stream information.
Viola Visions Sponsors
Viola Visions is sponsored in part by Art Mentor Foundation Lucerne; NWS Fund for New Ventures and the John S. and James L. Knight Foundation. Knight Foundation and New World Symphony: Reimagining Classical Music in the Digital Age.
Posted in: Concerts, Events, Knight, Viola Visions
---