News
December 3, 2020
Violin alum Tomás Cotik on all things Bach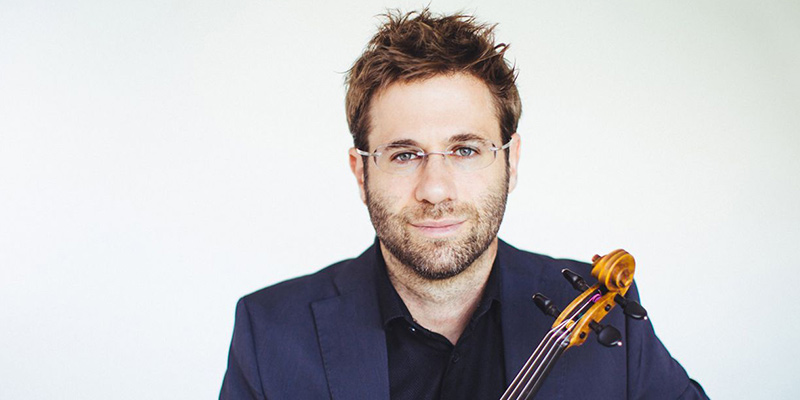 Photo by So-Min Kang
NWS Violin Fellows join James Ehnes and MTT for Cornerstones: The Bach Project on Saturday, December 12, where they will discuss and perform J.S. Bach's solo violin works. NWS alumnus Tomás Cotik recently finished his own explorations of these works in a detailed blog series on his interpretation and a recording of all six works.
Tomás is internationally recognized as a soloist, chamber musician, recording artist and professor, currently serving on faculty at Portland State University. The Argentina native previously taught at the University of Miami, Florida International University and West Texas A&M University.
Since completing his NWS fellowship in 2007, Tomás has released 15 recordings for Naxos and Centaur Records. His latest recording is a two-disc set of J.S. Bach's complete Sonatas and Partitas in celebration of the 300th anniversary of the works. "Bach's Six Sonatas and Partitas for Solo Violin are an essential part, and one of the most challenging, opuses of the violin repertoire," said Tomás. "These works are iconic, have been extensively performed and recorded, and opinions on Bach's music performance are incredibly divided. My recording and articles reflect my exploration, bringing this transcendental music to life, reconciling my appreciation of different performance styles, and how I live with the contradictions and the things we will never know."
Gramophone magazine praised his recording, saying "Tomás Cotik's deeply analytical playing adds to an exhilarating display of the musical wonders the composer saw in the violin…His pure sound, perfect intonation and fast tempos mean that Bach's fiendishly difficult challenges become more exposed, yet he never misses a beat. The recording… captures the golden glow of his violin… in sound that is honest and clean."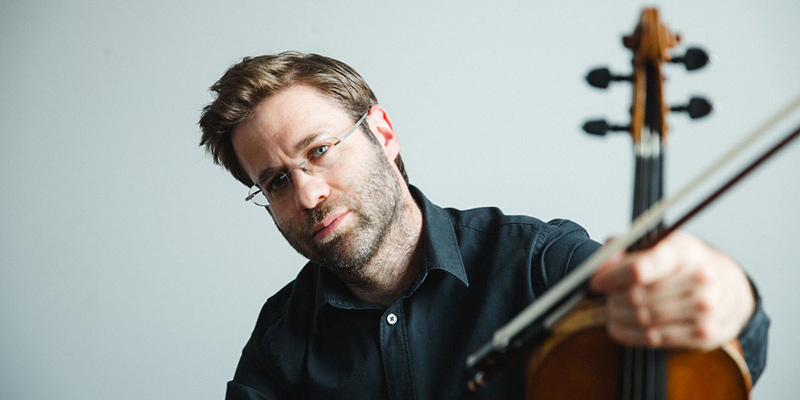 Photo by So-Min Kang
Ahead of the CD's 2020 release, Tomás released a blog series on The Strad that details his interpretation of the works. In the series' intro post, he shared:
Bach did not write anything about how to perform his own works. We need to rely on his contemporaries, friends, relatives and students to try to understand the significance of the symbols and the technical and stylistic issues in these works with the goal of capturing the composer's intention and effect of the music.
I was very hesitant to speak about my own performance and understanding of Bach's Sonatas and Partitas. Curiously enough, I felt uncertain in a way that I had not been when it came to the recording of these works. As a musician, I feel the responsibility to try to understand and keep learning about the music and the composer I am performing. When it came to Bach, part of this curiosity for me meant informing myself about what we seem to know in regards to historical performance practice, be it only to inspire my interpretation or to share the information with my students and spark their curiosity as they develop their own interpretations.
Like many, I grew listening to the old masters all violinists admire (Szeryng, Heifetz, Grumiaux, Milstein, Szigeti, Perlman). Over 20 years ago, when I moved from Argentina to Germany, I was inspired by Baroque musicians such as Robert Hill, the Freiburger Barockorchester and Anton Steg, and later in Toronto by Jeanne Lamon. These were musicians who were doing things pretty differently from my other violin teachers as well as from most famous soloists. I started reading historical sources, listening to more Historically-Informed Performances (HIP), and experimented with a Baroque set up.
I had been exposed to the HIP movement: a movement that maybe had started as a way to rethink the narrative of the past and to correct excesses that stemmed from an overrated placement of value on the artist's own personal expression; a reaction against invented traditions, and a movement that arguably at times also invented traditions; a movement that now takes on Classical and Romantic repertoire.
A concertmaster of one of Germany's top orchestras once told me that he stopped playing and teaching Bach because of the conflict and contradictions between the opposing trends in performance praxis. So how do I avoid paralysis, how do I reconcile my appreciation of different performance styles, how do I live with the contradictions and the things we will never know, without resorting to—out of ignorance—the naïveté to do whatever I want? How do I circle around the fact that we tend to like whatever we are used to? I would like to share some information and a brief summary of my own present struggles, questions, and views on some of the many layers of performance and study of these pieces.
Click here to continue reading about Tomás' reflections on his bow of choice (it's Baroque!), sound and articulation, string crossings, written slurs, dynamics and more!



Get Tomás' CD and tickets for
Cornerstones: The Bach Project  
Tomás Cotik
Bach: Sonatas and Partitas for Solo Violin
Click here for more information and purchase options.

Cornerstones: The Bach Project
Online event on Saturday, December 12, 2020 at 7:30 PM
MTT, James Ehnes and NWS Violin Fellows
Click here for more information and ticket options.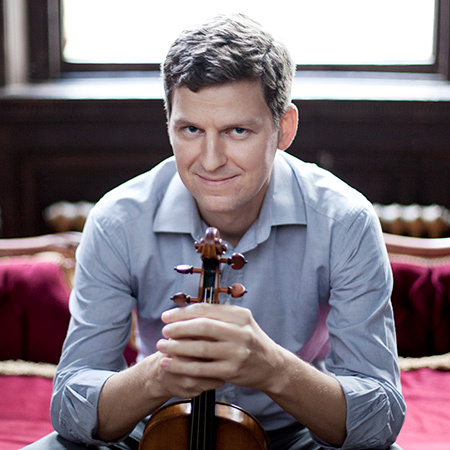 Explore Tomás' full Bach Interpretation series
on The Strad:
Strings, Intonation and Vibrato
Tempo Rubato, Strong and Weak Measures and Notes Inégales
Ornaments, Trills and Appoggiaturas
Overdotting and Rhythmic Assimilation
The Pieces in Context, The Title and Editions
Traditions and Musical Lineage, Interpretation and Performance Environment
Treatises Sources, Numerology and the Doctrine of Affections
In Conclusion: I Know that I Know Nothing
Posted in: Alumni
---