News
October 23, 2020
WALLCAST® concert experience goes to the Drive-In

On Saturday, October 17, NWS donors, subscribers, patrons, Trustees, Fellows and staff gathered in person to share a concert experience for the first time since March. Moving from the New World Center's projection wall to Dezerland Park's LED drive-in screen, NWS Fellows, MTT and special guests were part of a special WALLCAST® concert that featured highlights from previous seasons. Nearly 350 attendees in 124 vehicles safely experienced the concert, replacing traditional applause by honking their car horns and flashing their lights.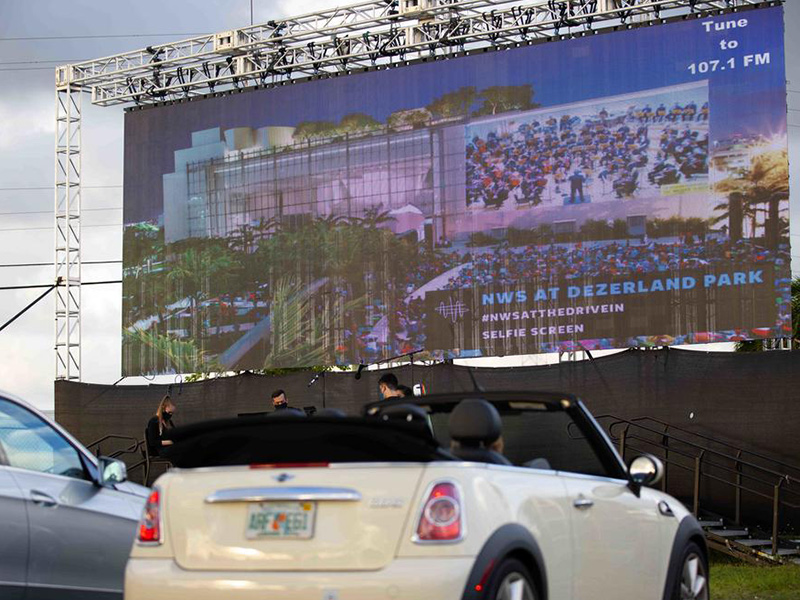 In a pre-recorded video from his home in California, MTT welcomed the audience to NWS's 33rd season, calling it an "usual one as we social distance," before introducing the musical selections, which included George Gershwin's Cuban Overture, the third movement of Wolfgang Amadeus Mozart's Piano Concert No. 14 performed by Gabriela Montero, Ottorino Respighi's Pines of Rome led by Stéphane Denève and the finale of Gustav Mahler's Symphony No. 5. The surprise encore featured Arturo Márquez' Danzón No. 2 led by Carlos Miguel Prieto.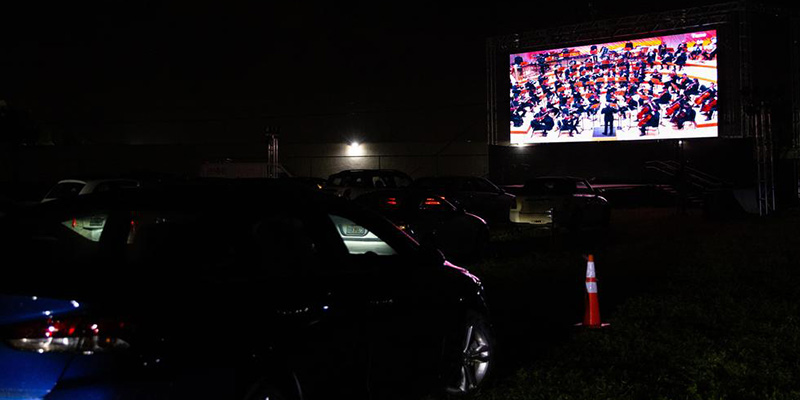 Before the concert, current Fellows Katherine Kobylarz (violin), Scott Jackson (violin), Spencer Ingersoll (viola), Chava Appiah (cello), Corbin Castro (horn) and Aaron Ney (trumpet) performed live as guests were entering Dezerland Park and waiting for the concert to begin. Attendees also enjoyed mobile ordering and delivery from two food trucks.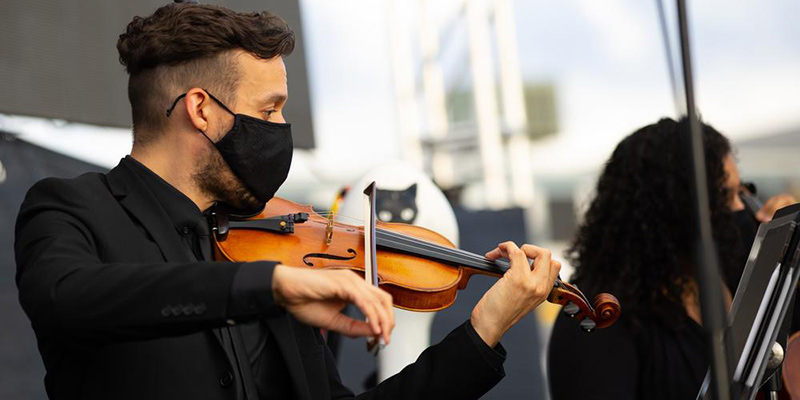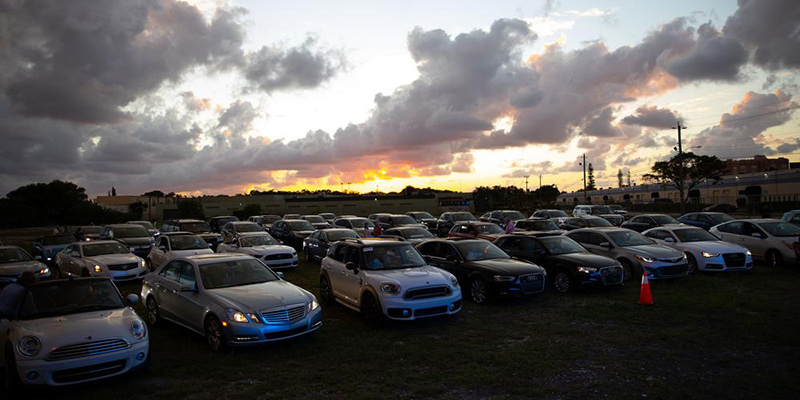 NWS at Dezerland Park was possible with support from Jackson Health System and the John S. and James L. Knight Foundation. Knight Foundation and New World Symphony: Reimagining Classical Music in the Digital Age.
NWS at Dezerland Park video by Rafael Baldwin and photos by Ezequiel Williams / Moment77.com.


Next: NWS at Hard Rock Stadium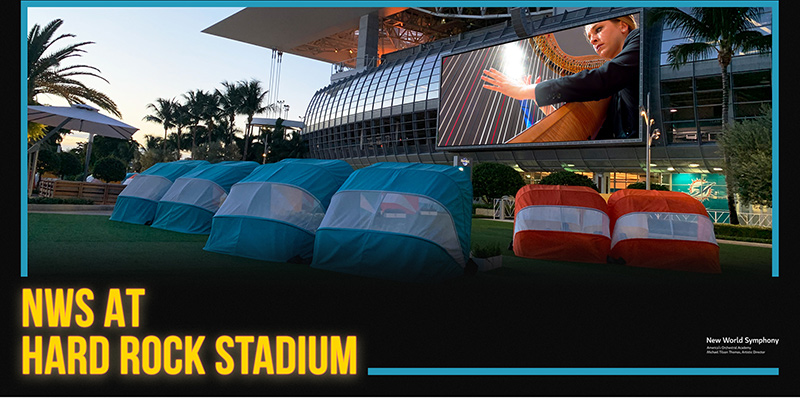 NWS's next in-person concert experience will take place on Saturday, November 14, 2020 at Hard Rock Stadium. Enjoy the Fellows, MTT and special guests in program highlights from previous seasons – including Christian Tetzlaff performing Mendelssohn's Violin Concerto. Click here to view the program.
The Hard Rock Stadium event is currently only available to NWS subscribers at the Vivace and Allegro levels. To secure your spot, email the NWS Box Office at tickets@nws.edu or call 305.673.3331. Tickets are first come, first served and capacity is limited. To become an NWS subscriber, click here or call the NWS Box Office at 305.673.3331.
Posted in: concerts, events, knight, mtt, Wallcast Concerts
---