News
February 24, 2021
WALLCAST® concerts return with Opening Fanfare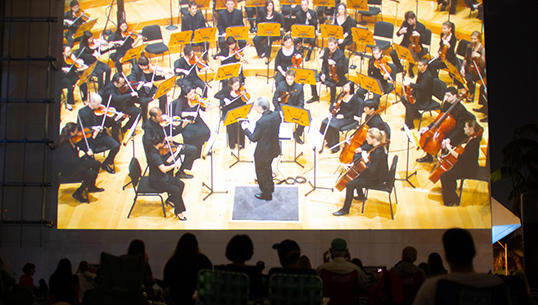 On Friday, February 19 SoundScape Park was once again alive with music as NWS presented its first WALLCAST® concert since the pandemic struck in March 2020. The performance was an encore of a 2011 concert led by MTT titled Opening Fanfare, which kicked off the first full season in the New World Center.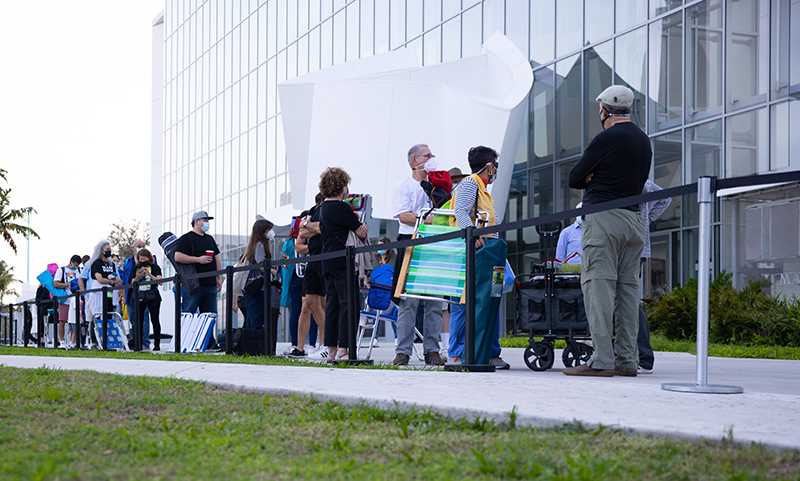 300 guests joined NWS Trustees, Fellows and staff outside the New World Center for the first in-person event at the campus this season. Previous in-person WALLCAST® experiences took place at Dezerland Park and Hard Rock Stadium.
"The gratitude from our WALLCAST® audience was overwhelming," said Beth Boleyn, Assistant Vice President and Board Liaison. "Nothing can replicate the shared experience of community and music. We are thrilled to once again offer these moments of cultural connection."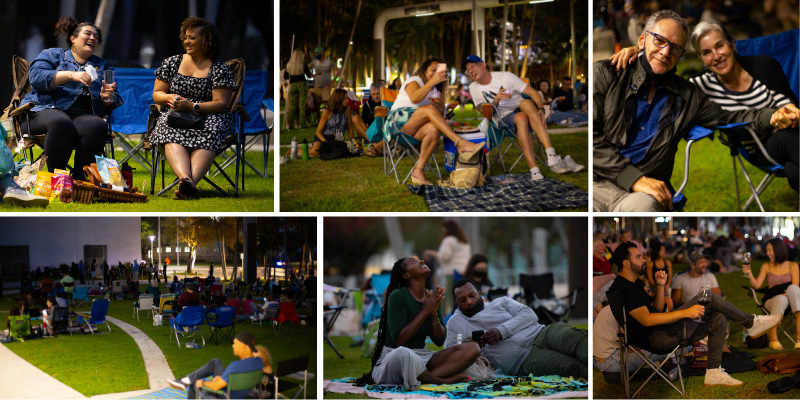 New safety protocols included a limited capacity of attendees who enjoyed the concert from socially distanced lawn spots. Masks were required when entering, exiting and walking outside one's designated spot. All events taking place in SoundScape Park and the New World Center this season will be in accordance with CDC recommendations and local government.
NWS will continue presenting Encore WALLCAST® Concerts through May 2021 in celebration of the 10th Anniversary of the New World Center. A full series schedule will be available on March 1. Click here for more information.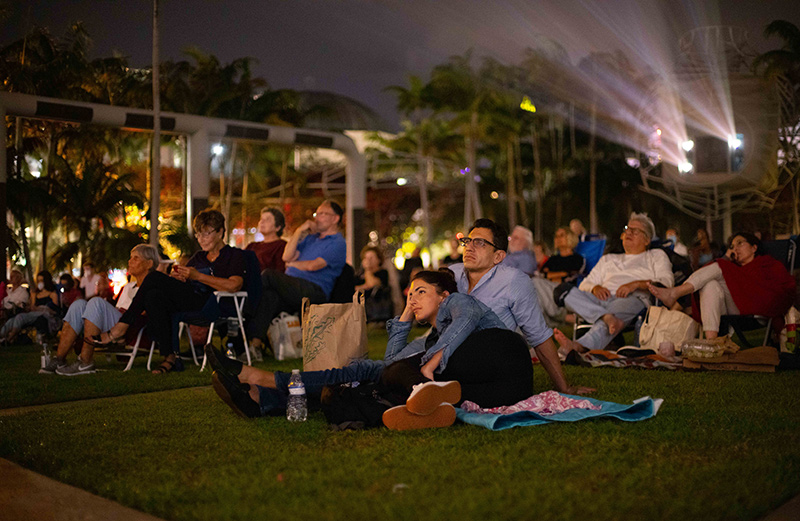 WALLCAST® concerts allow audiences to experience classical music performances through a striking use of visual and audio technology on the soaring, 7,000-square-foot projection wall of the New World Center.
Hitachi is a Technology Partner of NWS. WALLCAST® concerts are produced in the New World Symphony's Knight New Media Center. Knight Foundation and New World Symphony: Reimagining Classical Music in the Digital Age.
Photos by Ezequiel Williams, Moment77.com
Posted in: concerts, events, knight, Wallcast Concerts
---