News
March 22, 2017
We hear you, Miami: Project 305 reaches halfway mark
When New World Symphony launched Project305 a few months ago, we had no idea what we would learn about Miami's inhabitants.
So far, we've received more than 500 submissions; audio and video clips that show us what life is like here, from the perspective of those who know it best.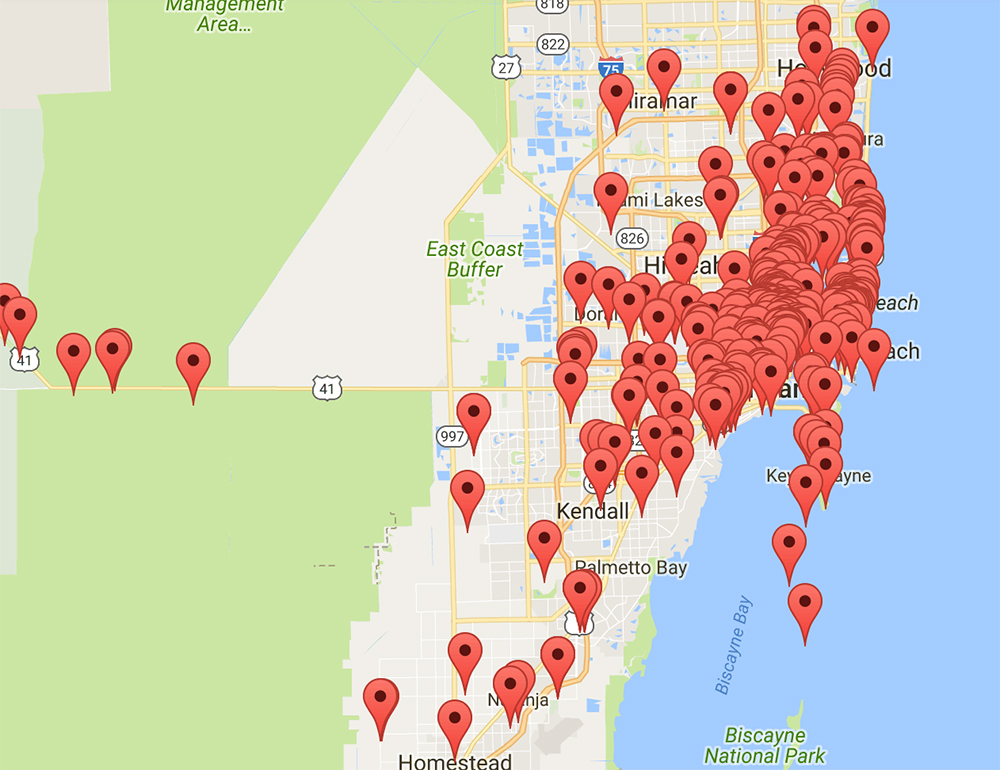 We see you traversing the Everglades, singing your heart out at church, taking to the streets in protest and dancing wherever you feel inspiration. It thrills us to know that you're as excited about sharing your Miami as we are about experiencing it. Your joy, frustration, hope and determination is the motivator for this project.  
A large part of my role as manager of Project 305 is to get out into Miami's various communities and connect with you all. I've visited cultural institutions and events like HistoryMiami's Family Fun Day, Viernes Culturales and South Miami-Dade Cultural Arts Center's Drumline Drumoff.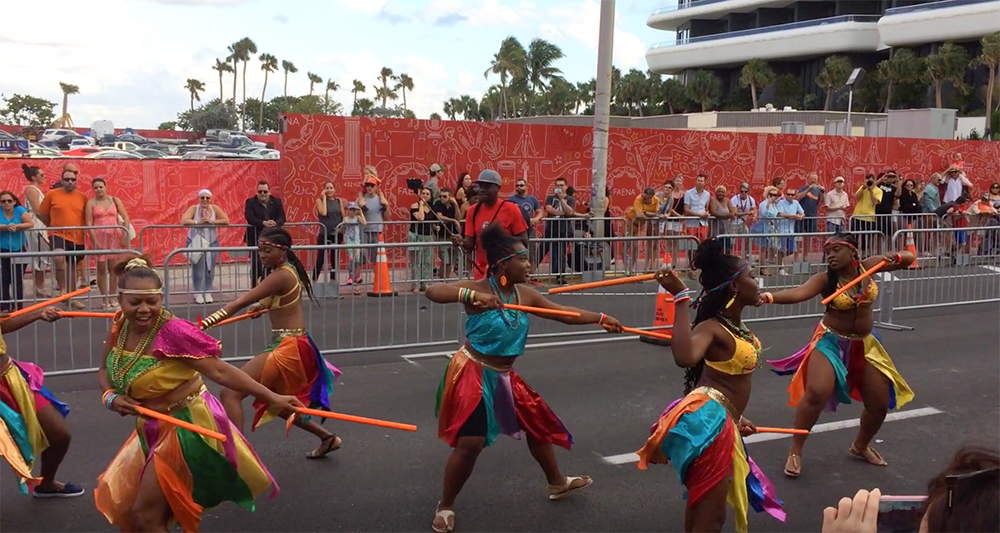 "Faena procession" submitted by George Fishman
I'm also in public spaces like Miami-Dade County Public Libraries. I would love it if you would come say hello. Tell me what you love about Miami, what you hope to change, how you see this place, and most importantly, how you--your life, work and story--fit into this place we call home. I'd love to listen. For me and for the Project 305 team at New World Symphony, that's what this project is all about--connecting, sharing and getting to know one another--because we know that 2017 is a special point in time for Miami. This is a time when we can create anything; and that in order to create a great future for all Miamians, it's essential for us to get to know one another.  

"Welcome to Miami Beach" submitted by Kpulido
We want to reveal and explore our varied perspectives and walks of life. We see Project 305 as a potential way to capture these points of view--our moments of mundanity, happiness, heartbreak and concern--so that we get to know each other in a way that maybe we haven't before. To spur connection amongst people from different walks of life, we've hosted some Project 305 events over the past couple of weeks, including a Culture Jam at Venture Café, organized by The New Tropic. We all sat in the audience entranced as we witnessed the joy of vocalist Keba as she stole the show, the raw emotion of the dancers of Pioneer Winter Collective, the gripping sound of an opera singer from Florida Grand Opera, and the courage of young, up and coming hip hop artists and poets from Talent for Change, speaking their truth about life in Miami, from their hearts. This was human connection and expression in Miami at its best.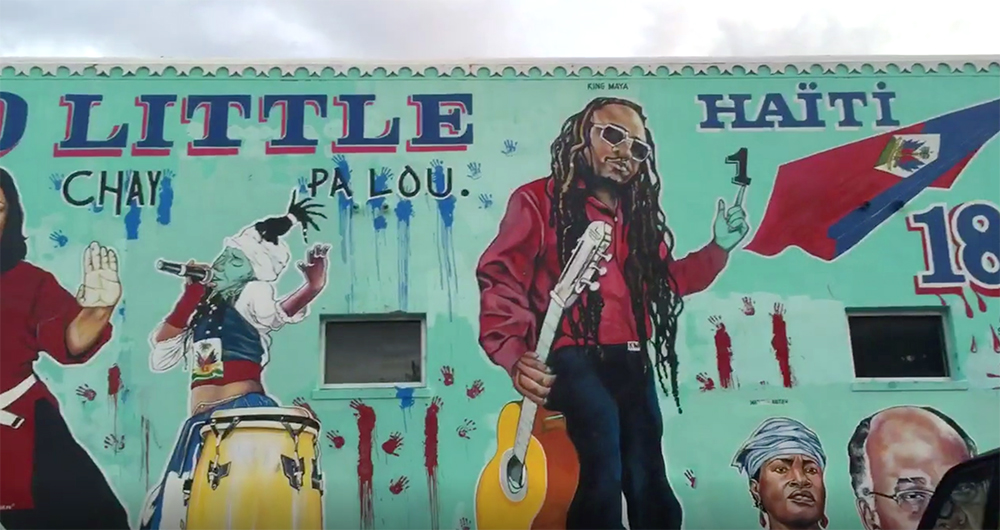 "Little Haiti mural" submitted by MayaIbars 
Haitian-American music artist, Ajahanou of RaRa Roots Rasin, expressed it best during a Project 305 musical collaboration and conversation we hosted at Bull Productions Recording Studio this month with a multi-genre group of Miami music artists. With beautiful but simple lyricism she said, "You see me, but you don't know me." This can be said by Miamians to other Miamians and this can be said by Miami to the world. So, let's get to know each other. Here are some ways you can join in on Project 305 today: 
Make sure you make a submission if you already haven't. As my colleague and lead filmmaker on the Project 305 has said, we want to see you and your Miami. Remember, the recording doesn't have to be perfect or highly produced at all. It just needs to be YOU. Whatever Miami means to you, from your own perspective. 1-2 minutes is fine.  
Secondly, you can create your own Project 305 gathering. It's easy to do so. Click here to learn more. Feel free to use some of the ones I've mentioned above as inspiration. The criteria for a Project 305 event is simple--as long as you're connecting Miamians and giving them space to share their story, culture, or view point on life in Miami, it counts.  
Thirdly, share this project with others and help us reach as many different neighborhoods and communities in Miami as we can. If you see any area on the map that needs more representation, go there and capture a recording.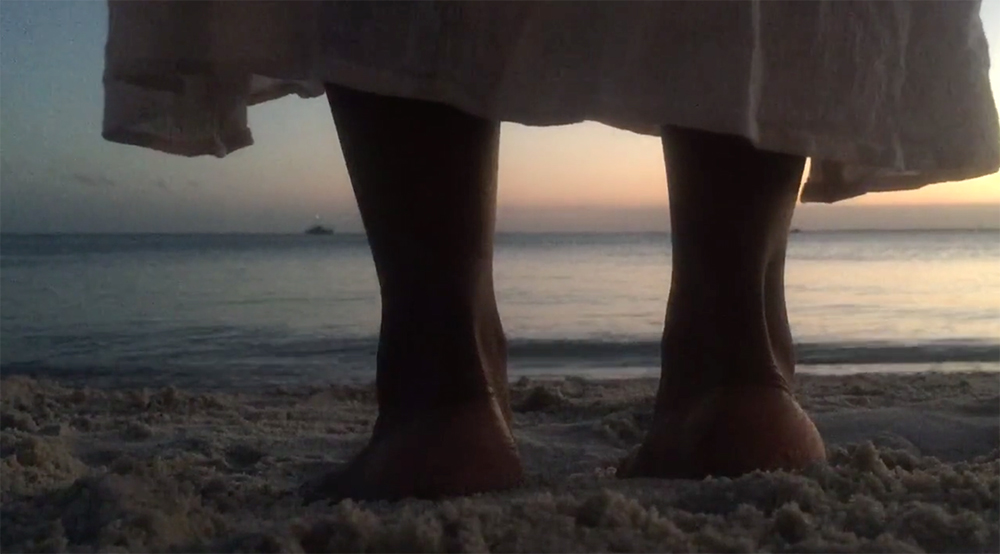 "Shanna walking in the water" submitted by Rod Deal
We hope that this project will inspire you way beyond this project to get to know this place and its people. See things from a different vantage point. Literally talk to--and maybe even make friends with--someone with a completely different walk of life from your own. Miami and its future rests in each of our minds, hearts, voices and hands. We believe that we can do so much more together than apart.  
More to come,
Joy 
Posted in: Project 305
---