Support NWS
Sponsors and Sponsorship Opportunities
Friends of NWS proudly acknowledges the support of its 2016-17 sponsors: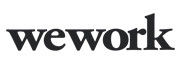 SPONSORSHIP OPPORTUNITIES
An investment in the New World Symphony is a sound business decision. Our recognition and hospitality program offers unique client entertainment opportunities and brand visibility among our highly sought Friends of NWS demographic. Your support of the New World Symphony helps to maintain a viable community for our residents, provides an important cultural attraction for visitors to our City and prepares talented young musicians for careers in orchestras and ensembles around-the-world.
Marketing and Recognition
Depending on your investment, you get targeted exposure to our influential and geographically diverse network of patrons, corporate partners, concertgoers, and the community-at-large.
Hospitality
Entertain your guests in our cultural centerpiece. It is a home to musicians who, through MTT's vision, are having a redefining effect on the future of classical music.
We welcome the opportunity to create a custom program with your specific needs in mind.
To request more information, please contact Development Events Manager & Friends of NWS Liaison, Stephany Kim at 305-428-6733 or stephany.kim@nws.edu