Support NWS
Projects and Priorities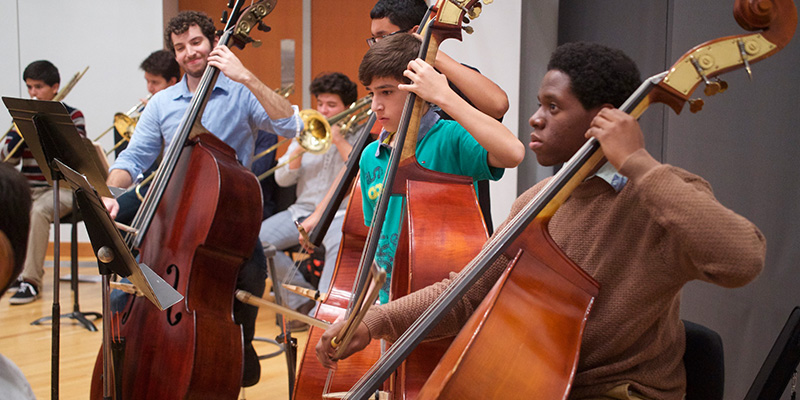 Our Greatest Priorities 
The Mission of the New World Symphony is to prepare highly-gifted graduates of distinguished music programs for leadership roles in orchestras and ensembles around the world. As we envision a strong and secure future for classical music we will help to redefine, reaffirm, express and share its traditions with as many people as possible. Our priority areas help us to do this. 
Annual Support 
Gifts to the Annual Fund ensure we can turn on the lights and then some. These gifts provide: the scores and music performed; access to the talent of guest artists who grace the stage; the gifted maestros at the podium; our program in the schools-MusicLab, and the ability to offer what we do here in Miami Beach to students around-the globe via Internet2. 
Arison Arts Challenge
How often do you get to double the value of a dollar? Your new or increased gift may quality for a dollar-to-dollar match through the generosity of a matching grant challenge from the Arison Arts Foundation. Take advantage of this incredible opportunity by making a gift today. 
Estate and Planned Gifts 
From its inception the New World Symphony has benefited from the largess of donors. These men and women recognized that a sound future for the New World Symphony would be dependent upon a well-established endowment. Their gifts are ensuring a rich and lasting legacy for generations to come.